A Taste of Asheville: Top Locally Made Goods
---
Asheville, North Carolina is well-known for its unique (and tasty!) food and brewery scene. Our cozy city brings an eclectic mix of individuals who want to sample everything the region has to offer—and Asheville makes sure they will keep coming back for more.
We have so much variety, one could stock an entire grocery store with foods from our local purveyors! These brands put the art in artisan foods, honing their unique craft and telling their story with each and every taste.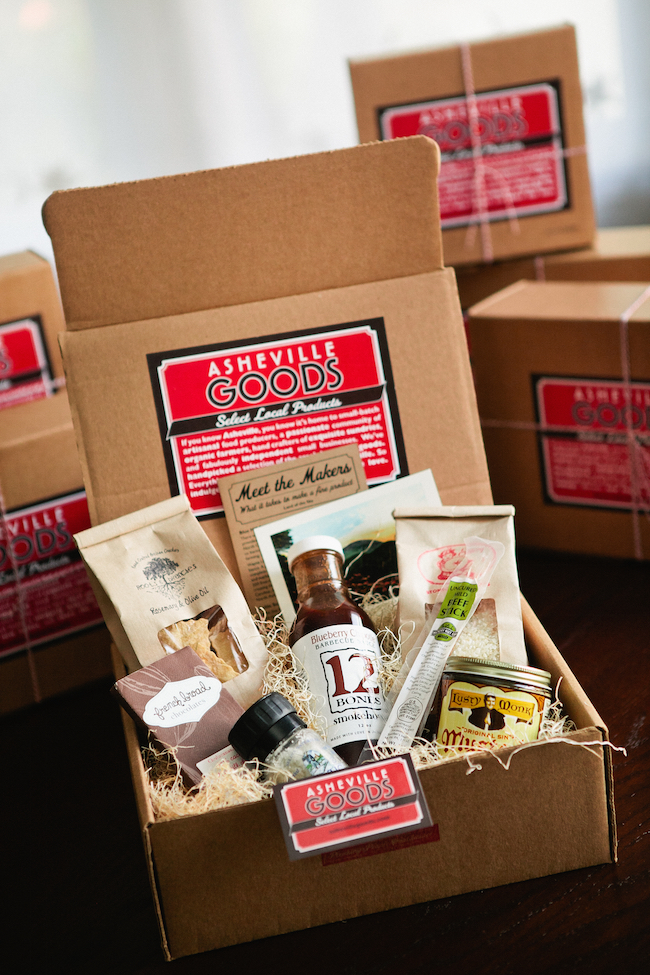 The secret's in the sauce
The famous line, "the secret's in the sauce" from the acclaimed film Fried Green Tomatoes is a common one used in the south—we definitely love our sauces! Our region offers an array of sauce, jam, and jelly makers. Many food traditions are passed down from generation to generation, and you'll find most brands represented here are passionate about what they do because it's in their bloodline.
We have so much variety, you could stock an entire grocery store with foods from Asheville area purveyors
Here are a few of my favorites:
Honorable Mentions: Fire from the Mountain hot sauce, Pick & Preserve jams and jellies, Postre Caramels salted caramel sauce, Firewalker Hot Sauce Company, and Charley King's jerk sauce.
For the carnivorous (plus some options for our vegan friends!)
From dry rubbed wings to a juicy Boston butt, the south is known for its delectable meats—and Asheville takes their proteins seriously. Our local livestock farmers offer additive-free meats from well-loved animals, which taste better because they were properly cared for throughout their life.
If you're looking to get local meat or meat substitutes from the best, try these local favorites:
Honorable Mentions: The Chop Shop local butchery, East Fork Farm, Foothills Butchery, No Evil Foods vegan-friendly meats, Sunburst Trout Farms.
Pass the cheese, please
Cheese: a mouth-watering dairy treat that's been keeping mouths happy for centuries. Within these hills are numerous cheesemakers who both understand artisanal European cheesemaking techniques and innovate with their creamy creations.
Honorable Mention: Spinning Spider Creamery goat cheese and aged cheddar from the "cave cheese guy" can be purchased at Asheville City Market on Saturdays. (Southern Living magazine named their Stackhouse the best goat cheese in the South, so get there early to avoid missing out!)
Munchies
What is cheese without pickled okra, hummus, and hand baked crackers? To fully enjoy Asheville's finest foods, you need to know about all the munchies that will enhance the rest of your plate!
Honorable mentions: Farm and Sparrow breads, Asheville Pretzel Company.
Spread the local love
Whether you're buying a gift for someone out of town or want it all for yourself, there are places that can make your dreams come true.
What local foods are your favorites? Let us know in the comment section.
More posts by Katie Murray »