48 Hours in Asheville … with Kids
---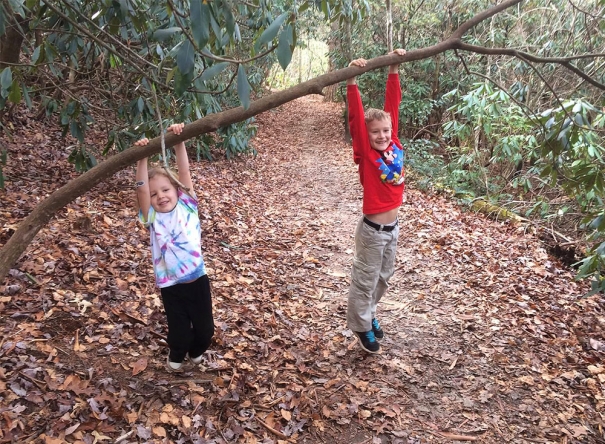 Asheville has become an American destination city, with numerous events for locals and tourists alike, such as the Beer City Festival, the Leaf Downtown festival or Grand Tasting in late summer. Between the many outdoor opportunities and the vital downtown scene, it can be tough to decide how to spend your time in this great city.
While Asheville often tops lists for craft beer and fine dining, our area's family friendly activities are less well known. I've put together a handy insider's list of my favorite things to do with kids.
Friday Night
Start the weekend off right by heading downtown to Asheville Pizza and Brewing Company on Coxe Avenue. Asheville Pizza's large covered patio area is pet friendly, so if you are traveling with a dog in tow, it's an especially great spot to relax. After dinner, head to the French Broad Chocolate Lounge, Old Europe or True Confections for a treat. In Pack Square, you can look for the guy who sells Alien Rocket toys for hours of fun in pack square after twilight. If you happen to get into town early, visit the Curio toy store, Climbmax or Malaprop's bookstore for other family friendly downtown destinations.
Saturday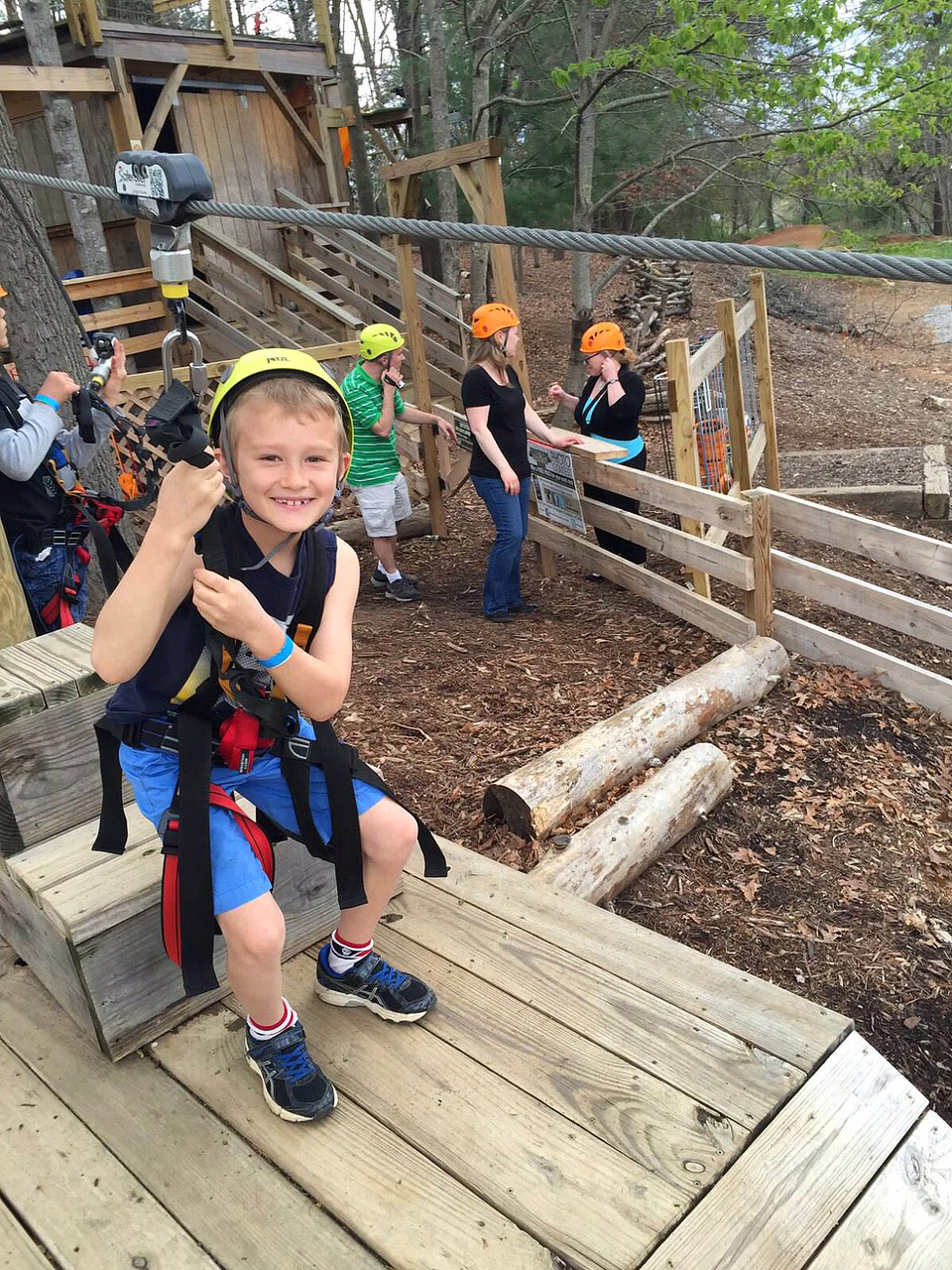 Sunday
8:30 am The Early Girl Eatery on Wall Street downtown doesn't open until 9:00, but you'll want to be one of the first in line. It's always packed, and in addition to enjoying great food, the whole family can enjoy drawing on the paper table covering.
10:00 am
Option 1: Animal lovers should head to the WNC Nature Center to visit the river otters, red wolves, and cougars among other species. Wildflower enthusiasts will enjoy the .6 mile Trillium Trail in early spring while any rockhounds should be sure to check out the mining sluice. For ease and convenience, you can grab lunch at Captain Dave's Pirate Dawgs, while you're there. If you want a healthier lunch option, plan ahead and stop at either Greenlife Grocery on Merrimon Avenue, or at Whole Foods on Tunnel Road, before going to the Nature Center. Both have great options in their prepared foods section.
Option 2: In addition to numerous hiking trails in Pisgah Forest or Dupont Forest, Asheville offers a variety of greenway walks and bike paths right in the city. For bike rentals, look to Kolo, Spinlister, or Beer City Bicycles. Then pick a walk or bike path from the following lists:
Our favorite urban parks are highlighted in this map.
Kenilworth Park has tennis courts, bathrooms in summer, swings, playground, and a large field. It's tucked away in the Kenilworth neighborhood and rarely crowded.
Carrier Park features an inline hockey rink, a large playground, bike track, volleyball, bocce ball and basketball courts. There are some sheltered picnic tables as well as bathrooms. Carrier and French Broad River park connect by bike path and the path is suitable for young kids.
WT Weaver Park features a bike path, creek, playground, shelter, & basketball court.
French Broad River Park features a shelter, bike path, swings & dog park. Beautiful river setting and a great place for the kids to practice bike riding.
Other outdoor areas include:
Botanical Gardens at UNCA feature one of the best wildflower walks around. In late April or early May, you'll find trillium and May Apples among other treasures.
Beaver Lake Bird Sanctuary: If you have a birding app on your phone, you'll like this boardwalk stroll through lakeside bird habitat.
4:30 pm One of our favorite dinner spots is White Duck Taco on Roberts Street. The kids love looking at the nearby graffiti (just be sure they don't get any ideas about drawing on the walls at home) and when boredom strikes they are free to play around on the patio where you're seated.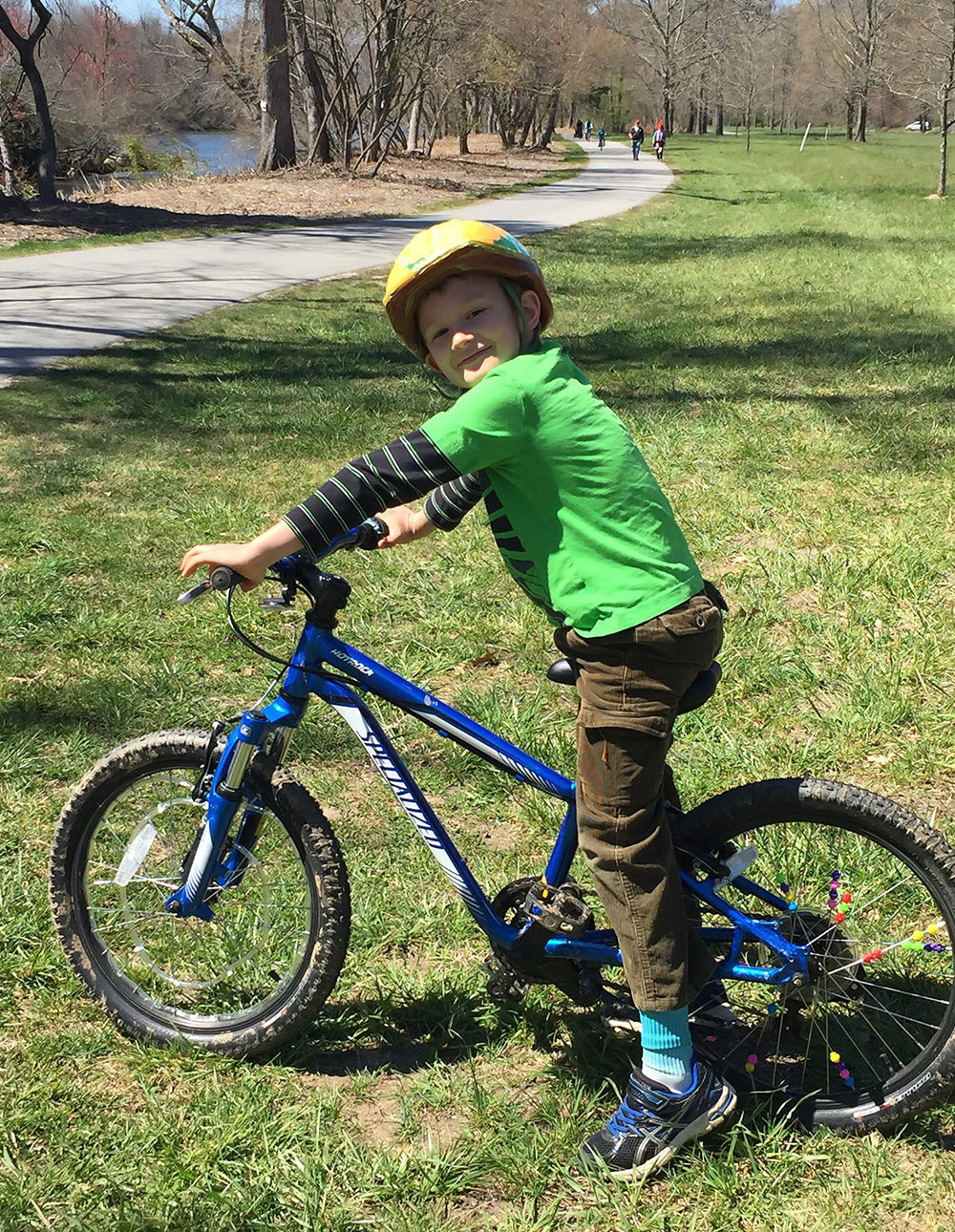 Rainy Day Activities for Kids in Asheville
For a rainy day alternative to any of the above morning or afternoon activities, check out the following ideas.
Enjoy indoor rock climbing at Climbmax
Try drop in classes for your Mighty Mite at Asheville Gymnastics
Head to Asheville Pizza and Brewing Company on Merrimon Avenue for wings, ale, pizza & salad while the kids enjoy the arcade games or a family movie. Afterwards, find your way down the street to long-time Asheville favorite The Hop for a scoop of house made ice cream.
Check out Spellbound Children's Bookstore for a good book. The owner, Leslie, is incredibly knowledgeable and can make a great recommendation for your young reader.
Additional Options
Here are a few more kid friendly restaurants to try:
Bouchon's Creperie has both sweet and savory crepes, great french fries, and a wonderful outdoor courtyard.
12 Bones on the river is the barbecue joint where President Obama had lunch when he visited!
The patio at Pack's Tavern. Parents can relax here while kids play in the Pack Park fountain in summer, and the wet kids can go back and forth. The food is simple pub food; the patio location combined with beer selection are the real attractions.
Mamacitas. Reasonable prices, plus kids love the simple mexican food combinations, while parents love the complex ones!
White Duck Taco's downtown location. Enjoy creative tacos, kid-friendly menu options, and the interior courtyard patio.
Off-the-beaten-track places to stay:
If you need more ideas about places to stay, check out Explore Asheville's site.
Still at a loss for things to do? Check out this comprehensive list of similar suggestions and more!
More posts by Joy Neaves »