The CAKE Team Weighs in on 9 Life-Changing Books
---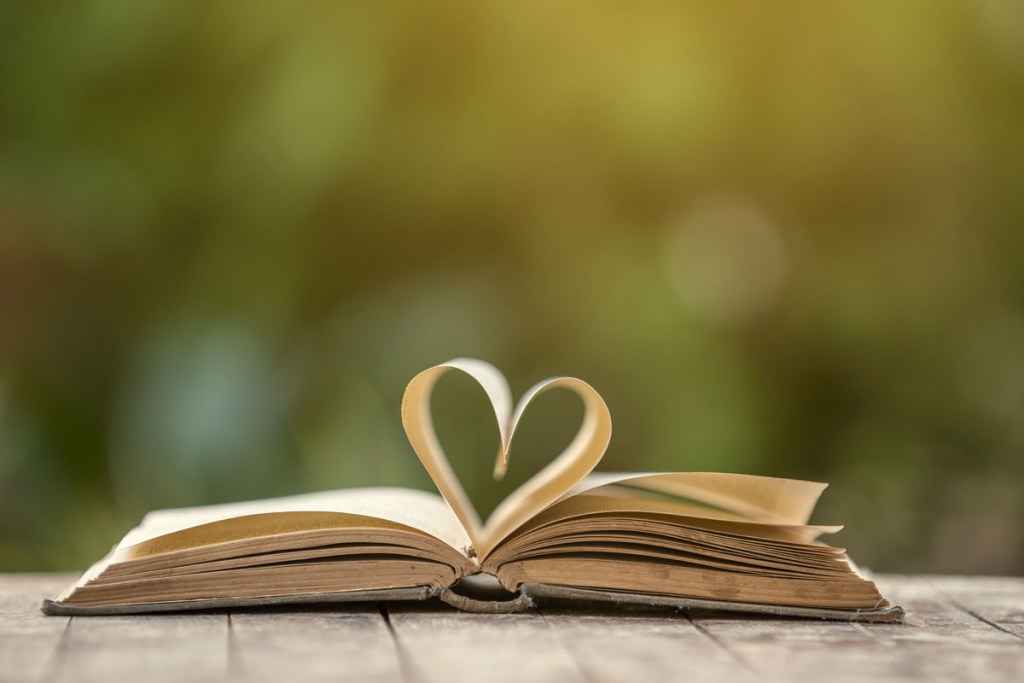 CAKE is home to many book lovers. During an office move last year, we got on the topic of life-changing books. At the time, I was reminded of the Happiness Hypothesis, which played a decisive role in one of the biggest career decisions I ever made. After we settled into our new office, we decided to ask the rest of our staff to name a book that changed their life. Here is the resulting list:
Clark: Get all the dirt on…dirt.
Teaming With Microbes by Jeff Lowenfels & Wayne Lewis
Summary: A detailed look at soil, written in a conversational tone.
This book changed my gardening life. It's a very readable tour de force on soil ecology and compost teas, for the home gardener.
Aimee: Travel to a world of adventure & fantasy
The Once & Future King by T. H. White
Summary: This is the legend of King Arthur as told by T. H. White.
Years ago, I asked my friend, author and retired English professor Don Schueler, to name his favorite book of all time. He instantly said The Once & Future King. I read it soon after and it has been my favorite book ever since. It's not so much changed my life as been a companion to my life.
A tremendous adventure story—complete with jousting, magic, a questing beast, Robin Hood, and a fairy castle made of meat—it is also a book of deep character studies and the complicated ways in which each of them love and affect each other. It manages to be magical, comedic, romantic, poignant, tragic, and philosophical all at once.
Each time I re-read it, it strikes me differently and offers new rewards; I feel as though the book evolves as I personally grow and change. T.H. White both entertains and edifies; for instance, as Merlin educates the Wart by turning him from a boy into a fish, a hawk, an ant, a wild goose, and more, we learn of different ways of seeing and being in the world.
I feel deeply attached to each of the characters; sweet, naive and open Wart (King Arthur as boy), enigmatic Guenever, silly King Pellinore, tragic Lancelot, complicated Morgause, loyal Gareth, cerebral Merlin, and the heartbreakingly principled adult Arthur. Writing this reminds me of how much I miss them all. I'll surely be diving into their world again soon.
Joy: A little ancient wisdom goes a long way
The Happiness Hypothesis by Jonathan Haidt
Summary: This book highlights ten Great Ideas found within various world civilizations and highlights—based on scientific research—how each of the ideas applies to modern life.
One of the chapters is called Happiness Comes from Between and it talks about how "vital engagement" within a community is essential to happiness. The ideas presented were key to decisions I've made about where and how to live and work. They still inform the way I work with people and the importance I place on collaboration within the workplace.
Jessica: Forbidden books can be particularly eye-opening.
Fahrenheit 451 by Ray Bradbury
Summary: This novel explores a dystopian, future American society wherein all books are outlawed and any that are found are subsequently burned by firemen (books burn at 451 degrees, according to Bradbury).
I first read this book around the age of 12/13 and while many other books have changed my life in varying ways since, this was the first novel that prompted me to explore new ideas and really think critically. It was one of the first times I had thoroughly enjoyed a story that challenged my thinking, which served to greatly expand what my teenage brain considered to be entertaining reading. I was always an avid reader, but my booklist was narrow; this novel genuinely made me a book lover who was prepared to devour all words in her path. I learned the power of words, of reading, of knowledge—on a personal level, as well as through the commentary of the novel.
Gwen: Travel the galaxy for a thousand years
Foundation Trilogy by Isaac Asimov
The fall of the Galactic Empire which spans the entire Milky Way. The dark age that will inevitably follow. A thousand year epic.
There are much larger worlds than we encounter in the course of day-to-day living. Books will take you there.
Shawn: All you ever needed to know about color theory
The Art of Color by Johannes Itten
Summary: Johannes Itten is a pioneer in color theory, and these are his studies.
The first book I read in my first design class was this one. I flipped through the book and was immediately intrigued by the multi-colored square shapes interacting with one another. Itten explains color in so much depth—from subjective experiences to the objective laws of color. This book changed my perception of color and form in the world—and essentially how I live my life.
Kit: A muggle and the books she loves
Harry Potter and the… (All 7 books) by J.K. Rowling
Summary: A boy wizard grows up and ultimately defeats the most evil dark wizard ever.
The Harry Potter series may be ubiquitous, but they're the only books that have given me another world to dive into, enjoy, and discuss with my friends and family in the real world. Plus, the series' staying power is impressive. I finally read Harry Potter and the Sorcerer's Stone (Book 1) over a decade ago, and to this day, I often contemplate real-world ideas through the lens of the Wizarding World. I cannot imagine life without Harry Potter.
Katie: Giant mosquitoes, no plumbing, and tents, oh my!
The Poisonwood Bible by Barbara Kingsolver
Summary: The novel tells the story of a family of Evangelical Baptist missionaries living in Africa.
I first opened the pages of this book in a tent in Alaska and finished it within a few days. Up until that point, the books I had read were for school, and I had never picked up a book to simply read it without some kind of a test associated with it.
In my opinion, part of reading a good book is relatability. The book follows the Price family as they move from Georgia to the Congo in the 1950s. Each chapter is written in the voice of one of the five female characters (the mother and her four daughters), and each voice is unique to the experience they are each having. One might be loving certain aspects of African culture, while the other loathes it, for example.
That year, I had made a move to a small town in Alaska and was living without the basic necessities I was used to (water, electricity, flushing toilet). As they were living in tents, covered in gigantic, human-eating mosquitos, and rarely getting a shower, I was too! I could empathize with the characters—their longing for what they knew as home, their annoyance with bugs as I would smack a bird-sized mosquito on my arm, their longing for a clean shower as I washed my body with a baby wipe.
Had I read this book today, I might not think as highly of it. But the kinship I had with those women felt very real. Through this book, I found that reading could be a companion to loneliness and that certain writers could captivate your imagination in ways that make people more understandable.
Meghan: Gain a new perspective
Persepolis: The Story of a Childhood by Marjane Satrapi
Summary: A graphic autobiography portraying the author's childhood and adolescence in Iran during the Islamic Revolution.
Seen at first from a child's perspective, you grow with the author in your understanding of her world. This medium is a brilliant way to tell the story of one person's experience of a complex time in history, and it profoundly changed the way I think about storytelling. It prompted me to think about how the literary and artistic choices the author makes in constructing the work have to be done with incredible care, and thinking about this has since informed my own creative process.
More posts by Joy Neaves »