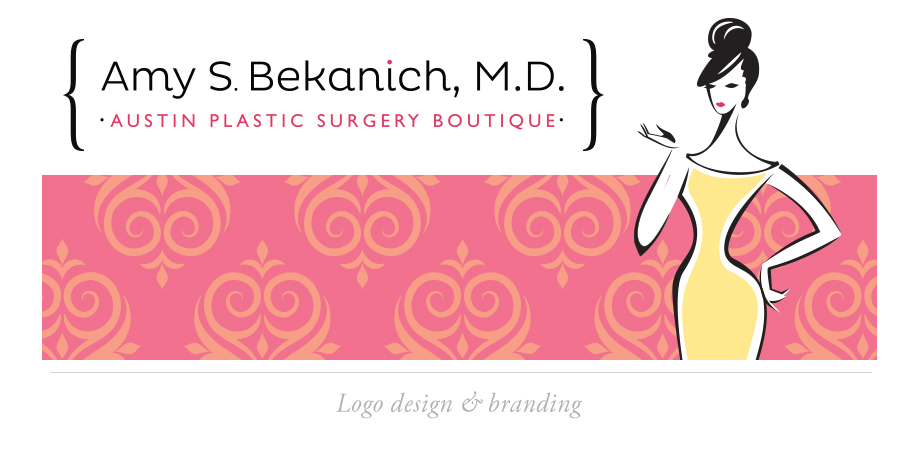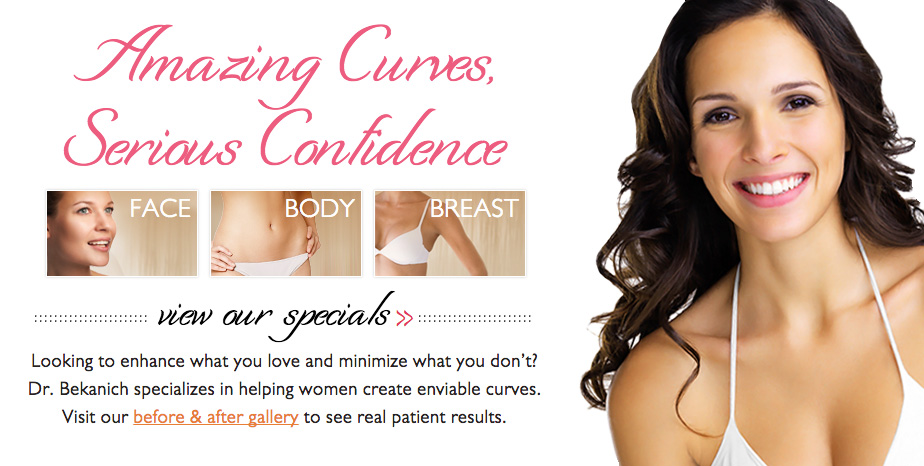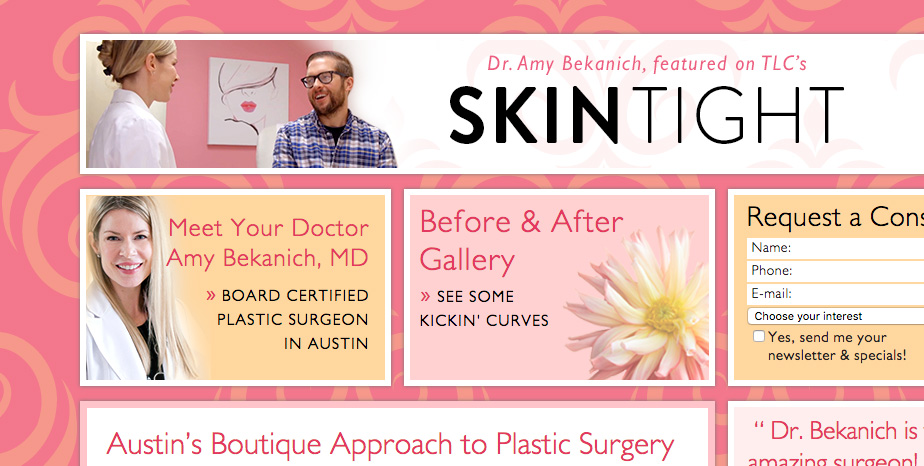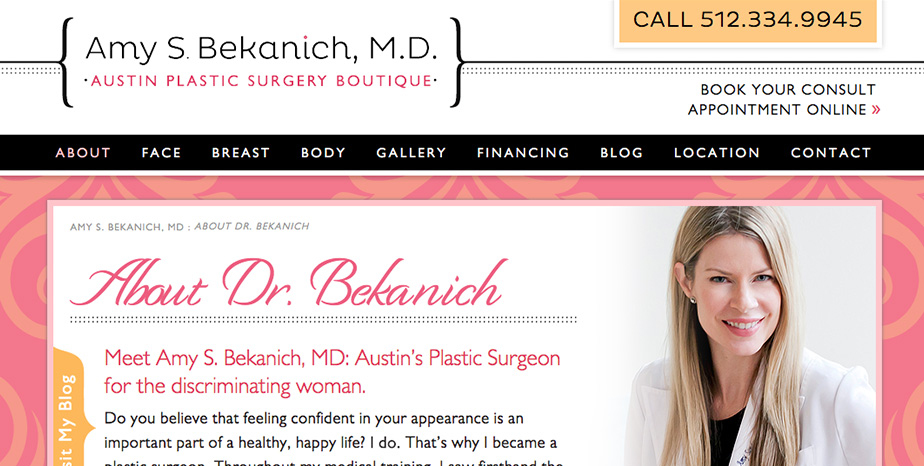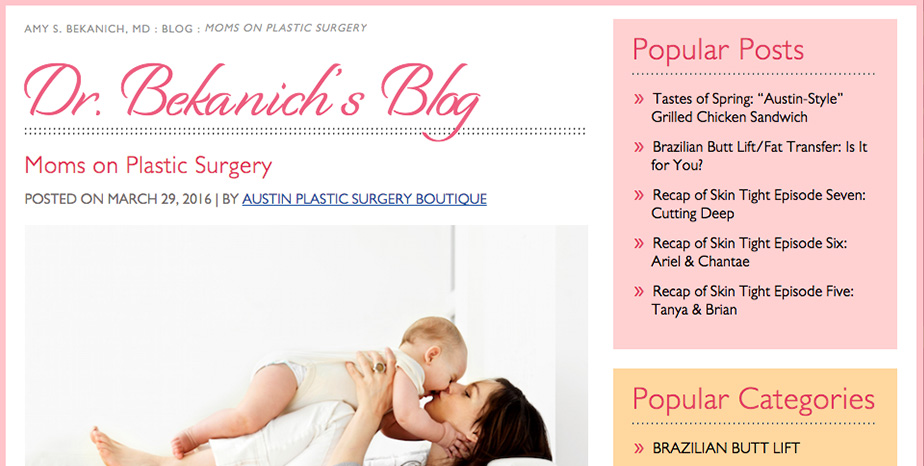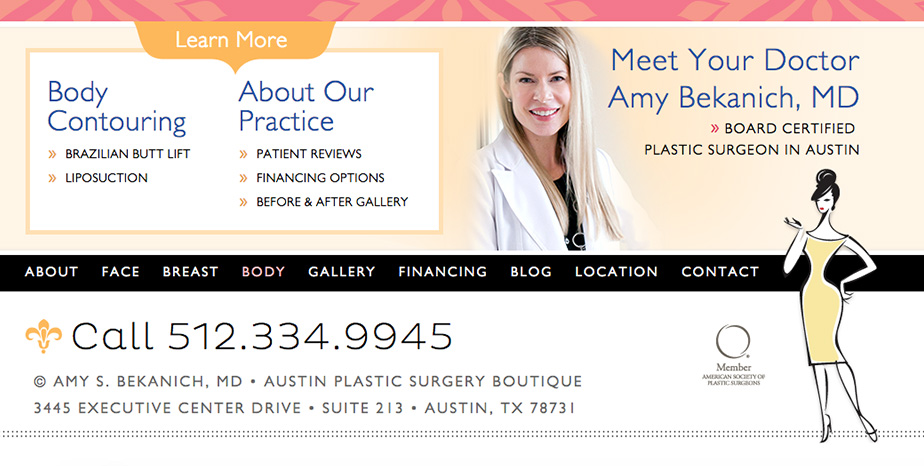 Visit: boutiqueplasticsurgery.com »
Why We're Proud of This Work
Dr. Bekanich found CAKE in the process of starting her new solo practice. We helped her get her name out by developing her branding, and launched a placeholder site that captured her practice tone through fun design and engaging messaging. Great things are in the works: we are in the process of developing a full website for the practice.
Creation of brand look & feel
Dr. Bekanich came to us asking for a fun and feminine identity to reflect her boutique-style practice, and we were thrilled at the opportunity to help build her brand from the ground up! We captured Dr. Bekanich's fun, down-to-earth demeanor and love of Austin with branding that reflects both her personality and the unique culture of her hometown.
Capturing unique geographical tone for website & marketing materials
Websites are not one-size-fits-all. The business, its clients, and where it's located all play a large role in developing a website and marketing materials that speak effectively to their intended audience—and Dr. Bekanich wanted her materials to say "Austin" in big, sparkling lights. We love creatively capturing the unique tone of the city and its residents through colorful and engaging design, fun headlines, and friendly content.