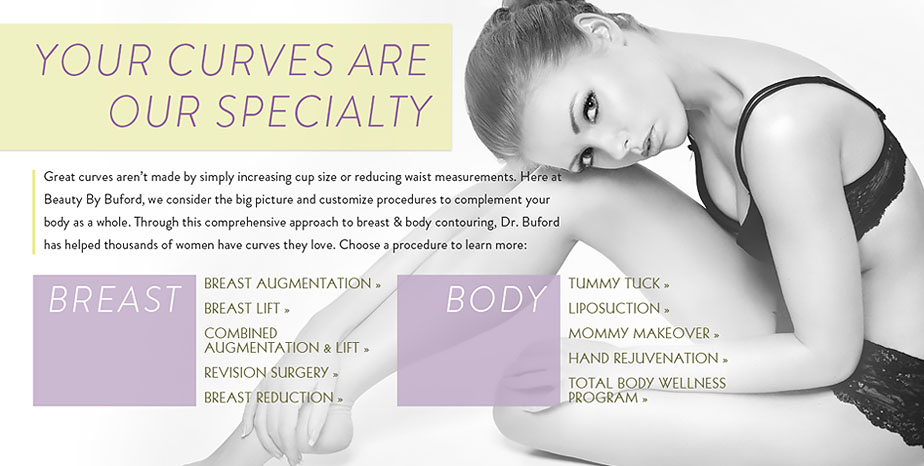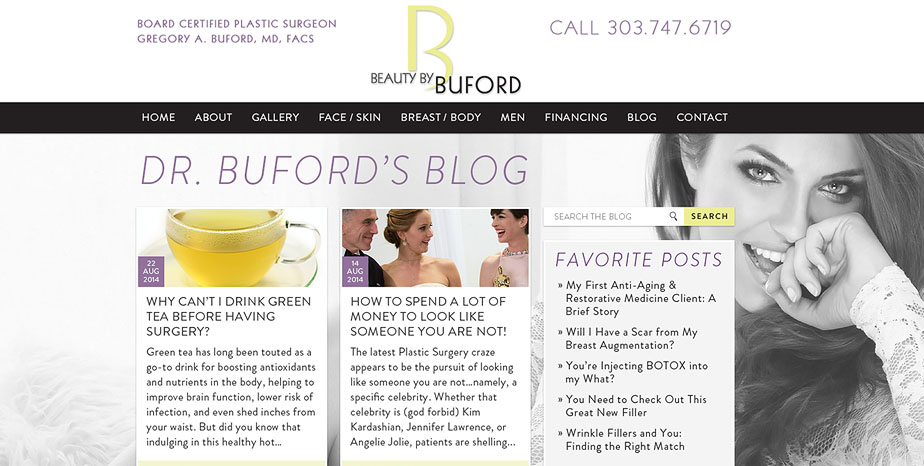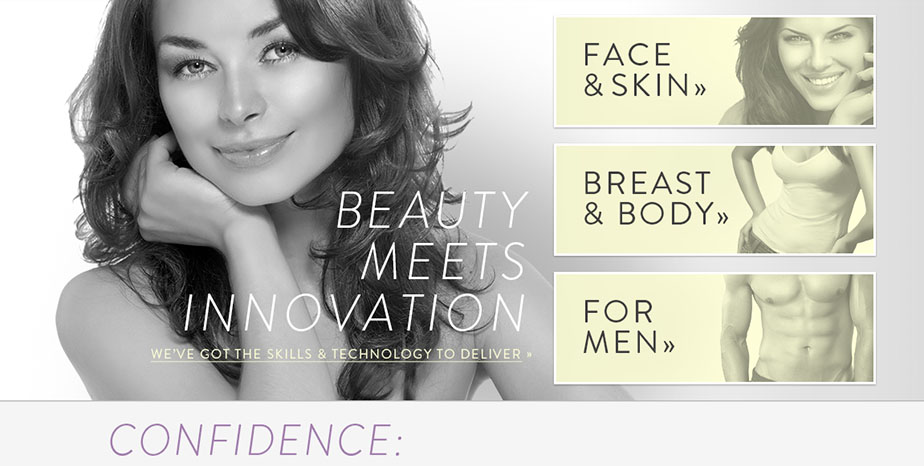 Visit: beautybybuford.com »
Why We're proud of this work
Dr. Buford literally wrote the book when it comes to marketing, but being a busy plastic surgeon, he eventually needed outside help with the continued marketing of his practice brand, BEAUTY by BUFORD. He knew all the right questions to ask of a marketing firm, and hired CAKE in 2012 for search marketing services. We also recently updated his website design and content to reflect the growth of the practice and better meet the changing SEO landscape.
Ranking in a Large City + Finding the Right Audience
With offices in Englewood, CO and patients coming from all over the greater Denver area, Dr. Buford's marketing needs were a challenge we were excited to meet. With our thoughtful and detailed approach to search marketing, we are able to target various geographical areas and reach more new patients.
A Look & Messaging to Fit a Cutting-Edge Practice
Good website design is aesthetically pleasing, directs users seamlessly through the site, and highlights all the right information. A great site does all of this while capturing the unique personality, tone, and philosophy of the client. We did this for Dr. Buford with a sleek, clean, and modern design that emphasizes his commitment to innovative, cutting-edge care.