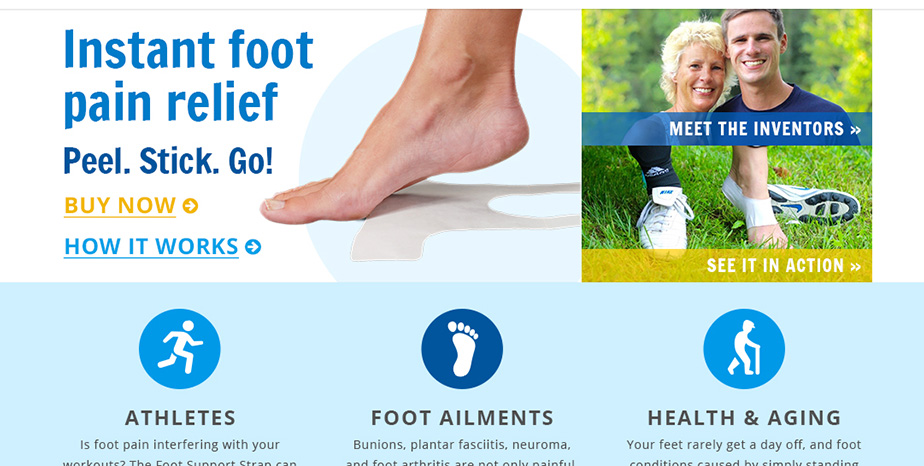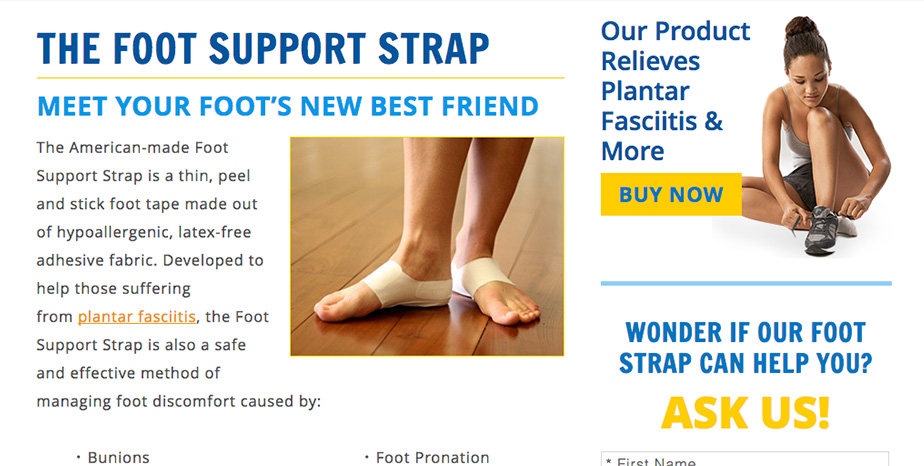 Why We're Proud of This Work
The inventors of this ingenious foot support strap found CAKE via word of mouth: they met one of our clients at a convention and, hearing great things about our work, decided to get in touch. We were thrilled to hear from Tiffany when she contacted us, as we knew there was a huge potential market for their product. The trick was they were starting on a shoestring budget, as the family was self-financing everything to get the company off the ground.
CAKE designed and built a template-based site and store that met all their needs without breaking the bank. They are now off to a great start and their product is getting rave reviews from podiatrists and consumers alike. If you know anyone suffering from plantar fasciitis, do mention this effective and easy solution to them!