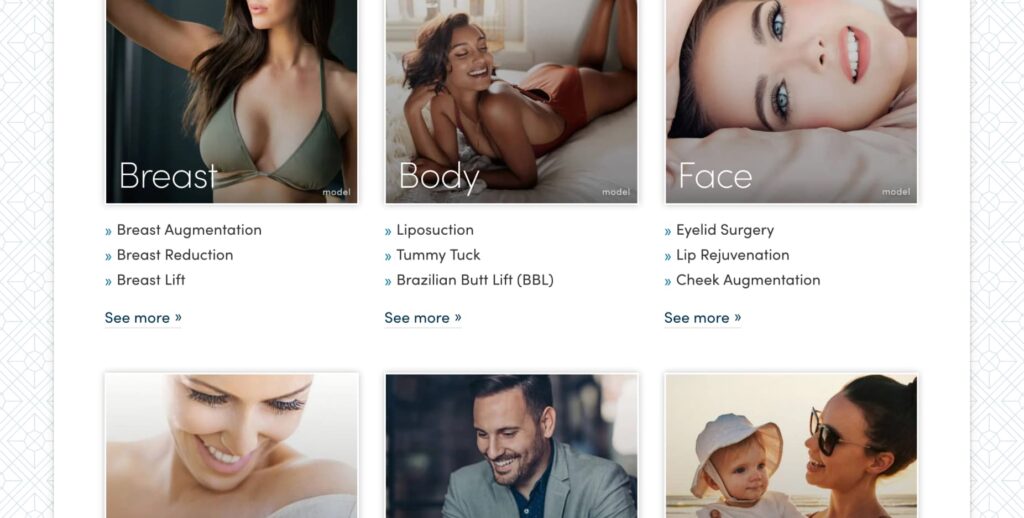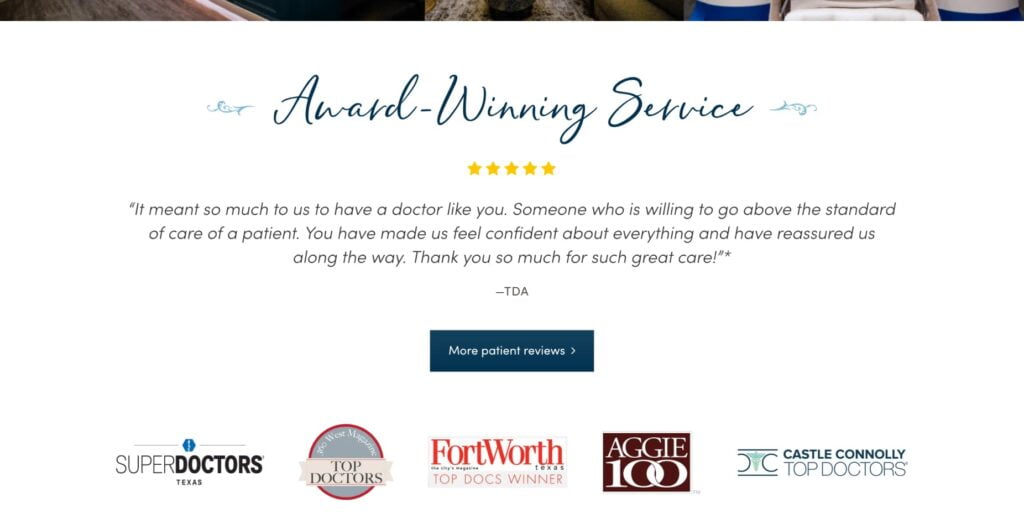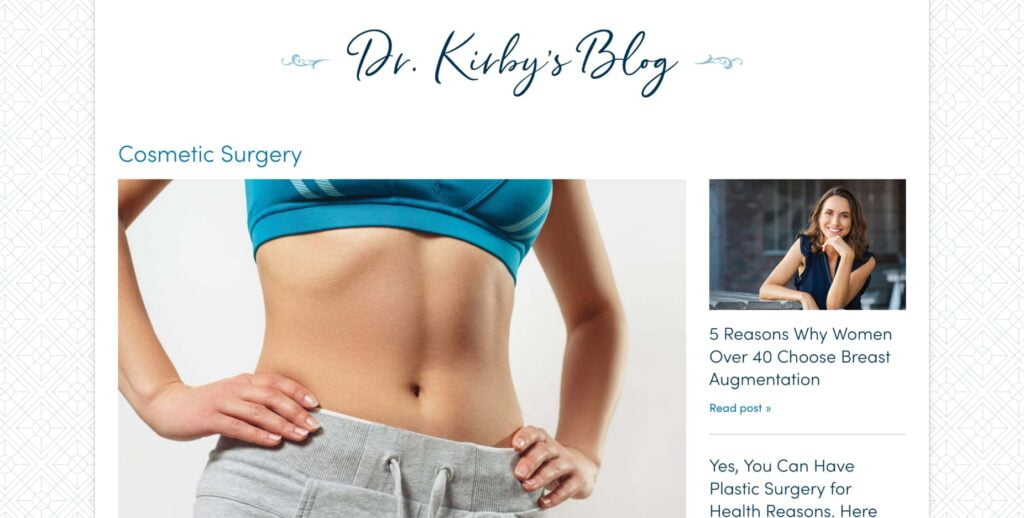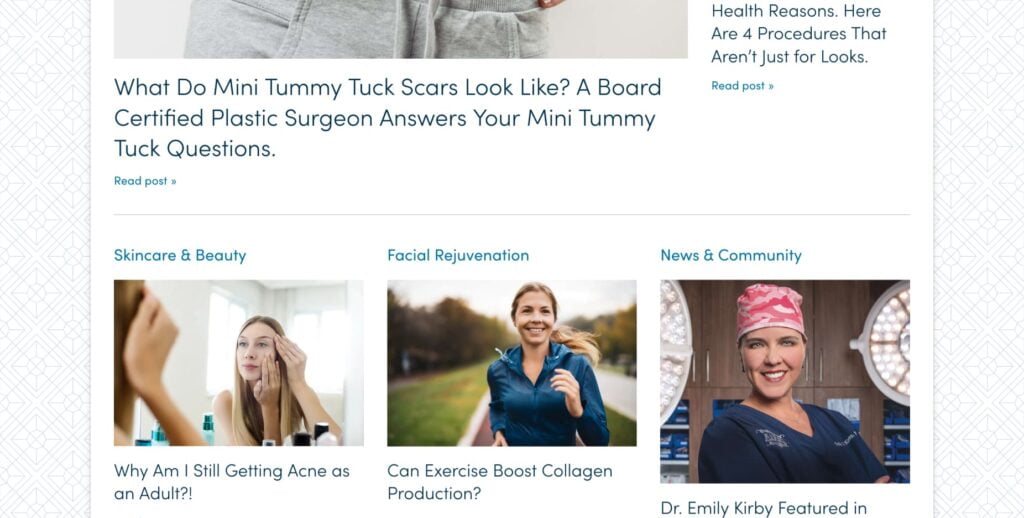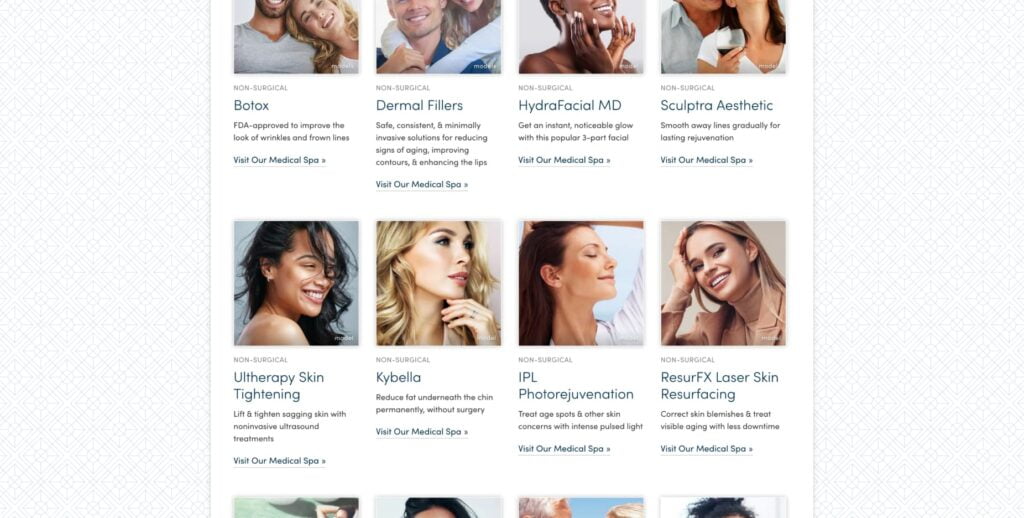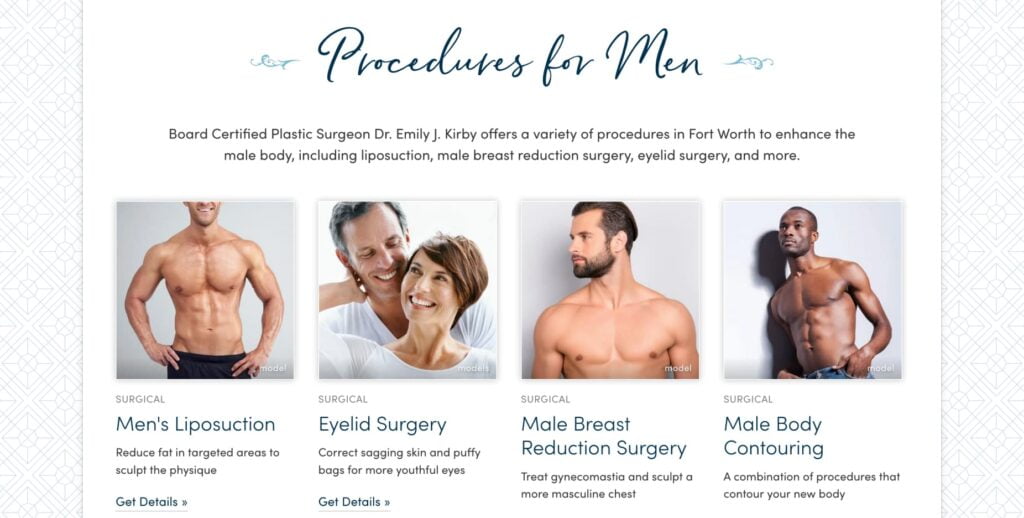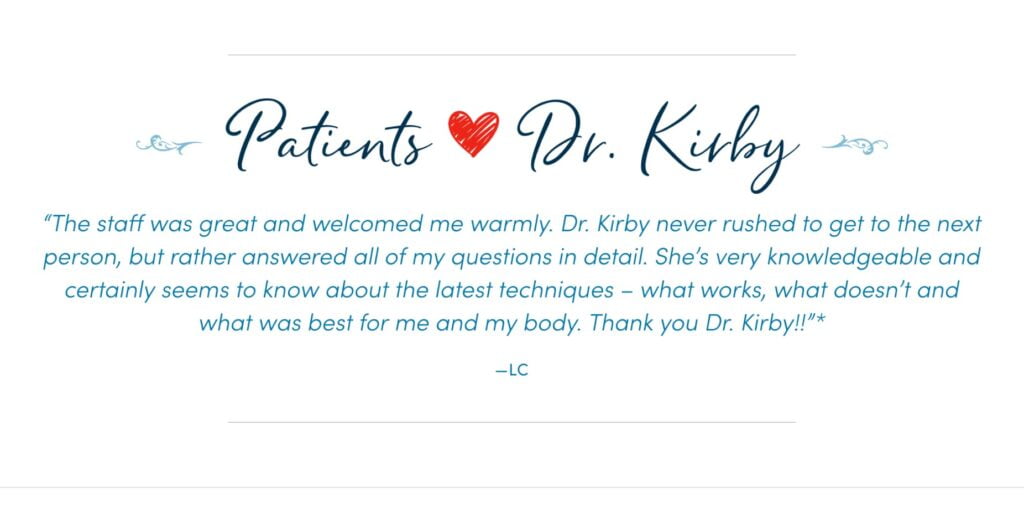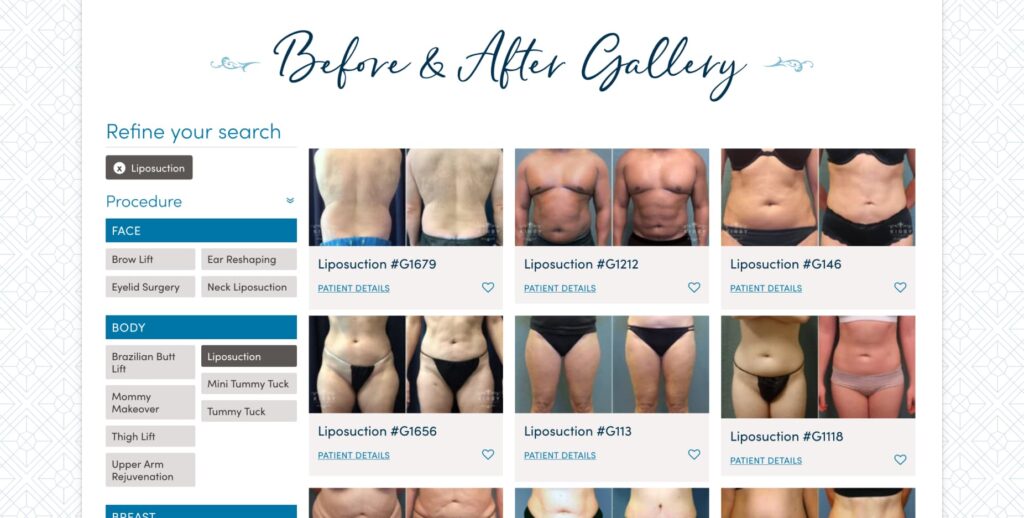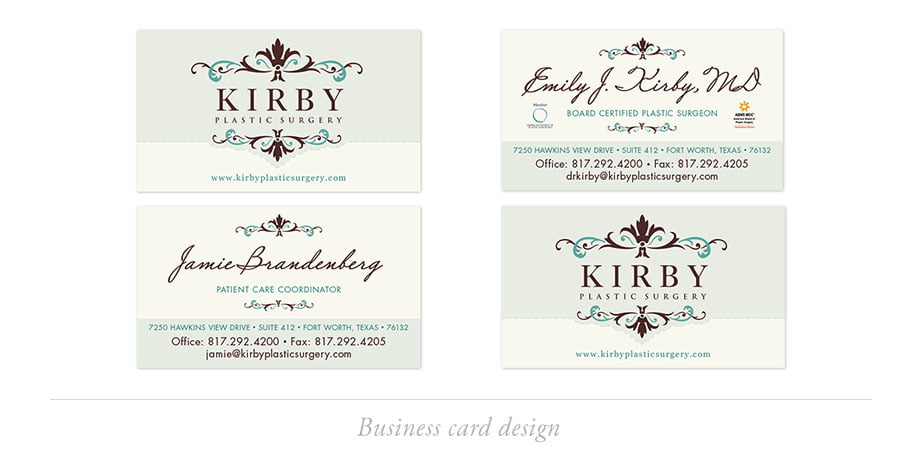 Visit: kirbyplasticsurgery.com »
Why we're proud of this work
Dr. Kirby came to us in 2012, soon after completing her plastic surgery residency. She had heard CAKE could give her practice a great marketing foundation. We designed and built her friendly, informational website to feel fresh and appealing to her target audience. Notice how the home page also has a feature leading to specific information for each age group of potential patients. To foster a feeling of connection with Dr. Kirby on a personal level, we emphasized the fact that this board certified plastic surgeon is also a mom of two, and include warm pictures of her and her darling family in the site.
Starting SEO from scratch
CAKE has also had the pleasure of handling her search marketing since day one. With a brand new, squeaky clean domain we were able to work unhindered by poor past work, and after about a year of our safe and solid SEO efforts, her site rose like cream to the very top of her market. CAKE has continued our high-quality work in support of the domain, and her rankings in the Fort Worth, Texas market remain solid. We also love providing marketing wins for the practice by generating and promoting fun & informational content and blog posts.
We were also delighted to help Dr. Kirby design stylish new business cards for the practice that connect with the look of the website.