Social Media Matters: Here's Why You Need a Professional Running Your Platforms
---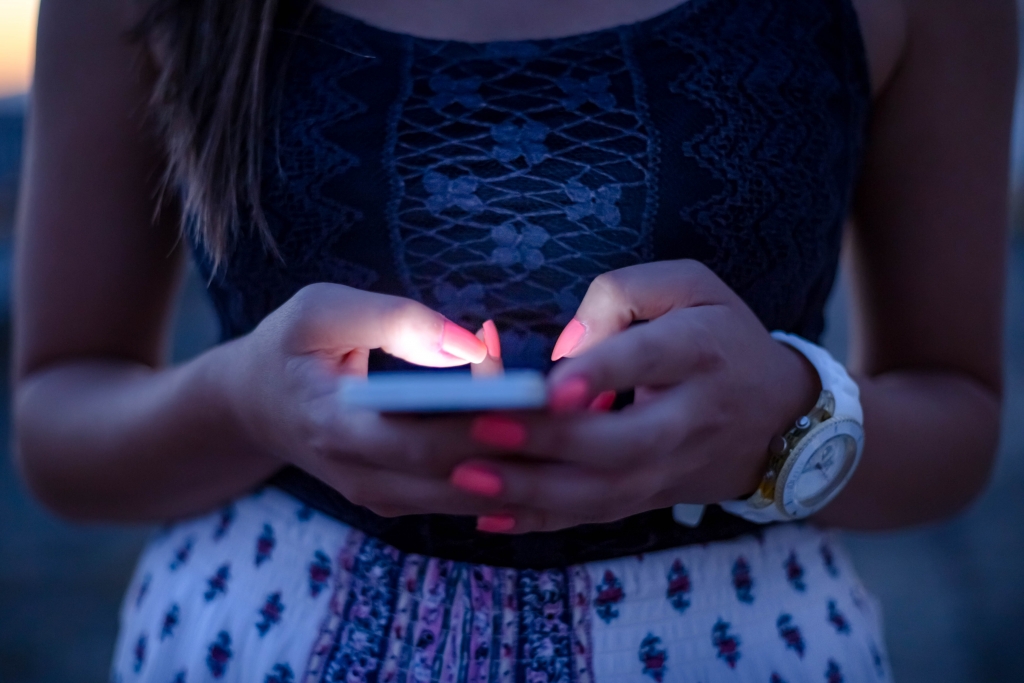 As of 2018, there are 2.23 billion Facebook users and 800 million Instagram users—and counting. If you're not using social media regularly to promote your business and engage with customers, you're losing out on a very large market. That said, there are right ways and just plain awful ways to use the tools that Mark Zuckerberg and others have given us.
Here are some tips for navigating unknowns, knowing the difference between fake social media engagement (which is useless when it comes to your bottom line) and the real thing, and how to find a qualified social media provider.
How to recognize bad social media tactics (because pumped up numbers don't equal real engagement)
As a social media coordinator, I've seen my share of pitches from digital media companies promising clients the world. You might have seen them too. You know the whole spiel:
"Hi there! I've taken the time to review your profile. While you have truly engaging posts, you're not getting the reach you could. I can help! Our company can help you get over 3,000 followers per month, engage with your fan base daily, and generate a high ROI through your social media platforms. When is a good time to talk?"
—Sam Smith from Bad Tactics Agency
I'll give it to them, that sounds pretty tempting—especially when they're only charging $300/month. But there is a 99.9% chance that what "Sam" of Bad Tactics Agency (we'll call them BTA) is promising is essentially a scam—and while the number could inflate your ego, your audience will notice they're not for real. Yes, BTA can probably get you a ton of followers in a month, but not in the right way.
There are two tricks BTAs are likely to use on your behalf:
Trick #1: Using automated apps to fake engagement
How it works: Sam of BTA purchases a third party app (aka Instagram automation) that automatically follows and engages with a bunch of people and businesses under similar categories, hashtags, or demographics that relate to your business. It will automatically follow these accounts with the hopes they will follow your account back.
What's more, Sam will also set parameters for automatically liking and commenting on posts (because at bargain pricing, there's no time or budget to write sincere comments). This results in the generic stuff that you've probably seen on your own profile from strangers, such as "Amazing work!", "WOW!", "Great post!". (It's weird and even creepy.)
From there, Sam keeps fingers crossed hoping that these accounts will return the gesture. But, because he wants your number of followers to exceed accounts you follow, after some days, he'll unfollow all of the accounts whether they followed you back or not.
Why the Instagram Follow/Unfollow technique doesn't actually work
Is it just me or would someone "using you" for a follow tick you off? It definitely ticks off the real people who enjoy using Instagram. Thus this BTA technique only succeeds in pissing off the very people you'd like to be connecting with.
And once your chance is lost, it almost impossible to redeem yourself. I once had an account follow and unfollow my page three times in a week. My reaction? Nope, not following you back. Ever.
Check out this Hootsuite blog post to see how Instagram automation worked out for one social media specialist. It's pretty dang funny and worth a read.
There's an easy way to spot the fakers
Out of curiosity about those using the follow/unfollow tactic, I downloaded an app called Ins Tracker. This will let you know who has unfollowed you for free. You can add on additional features for a monthly fee, but if all you want to know is who is fishing for follow-backs, you don't need to pay a thing.
Trick #2: Buying fake follows from bot accounts
How it works: The easiest way for Sam of BTA to get you a ton of followers quick? Buy them. There isn't any skill to this, he just spends some money and your account ends up with followers. The catch is they don't really like you—and will certainly never become an actual customer. That's because purchased follows are usually from fake accounts, known as bots in social media speak. Again, Hootsuite put this to the test and ended up being underwhelmed by it all.
It's also important to note that these practices aren't going unnoticed. Instagram is now shadowbanning users for spam behaviors. This means that, thanks to Sam's work, your business' Instagram posts will not be shown in any real people's news feeds, and you could lose your account altogether. It's just not worth it.
Authenticity is key
Social media started as a way to keep people in touch with each other and to feel connected to one another. Once 70 million+ businesses entered into the equation, it disrupted that ideal and, unfortunately, also makes it very difficult for your small business to get noticed.
Let's be honest. Unless you happen to be world-famous, crazy rich, and/or hire a team of dedicated full-time people to man your social media 24/7, it is impossible to have extraordinary numbers of interactions or followers.
Since most small businesses can't afford that, it's best to instead focus on creating quality content that truly connects with the people you want as customers and friends. This is is how you will develop real relationships and get tangible results.
Remember the true reason people are on social media: interacting with friends and select brands they love. Buying followers and using shady practices to get a high follower count doesn't make friends—authenticity does.
How shady tactics ruin the party (and how you can overcome the obstacles)
The questionable tools being used to help gain followers aren't just an annoyance—they have consequences. There are major changes taking place on these platforms because of dark practices going on in social media land. While it's great that social media giants are making it harder for spammers and other bad actors to manipulate their algorithms, many of these changes are hurting reputable businesses by impairing their ability to spread the word about their services.
How fake news has made social media sharing more challenging
Facebook ads were more than likely used to swing the 2016 election, and there is plenty of evidence proving that point. However, I'm not bringing this up for the sake of politics: the Russia scandal has made things more difficult for all businesses utilizing Facebook's Ads Manager.
One of the first changes Facebook applied: you can no longer edit the metadata of shared links. That means, when you share online content, you can no longer edit the Facebook share item's title or description to make it more effective as "clickbait." The only way you can edit the information pulled from your own business' site (i.e. the image, headline, and description) is to hire a social pro familiar with the developer side of Facebook.
Here's how it works: You'll need a Business Manager account to obtain "domain ownership" and regain control over the metadata that shows when you share a link from your own website. This involves being able to access your web host and using either DNS or HTML to claim your site, proving you're a legitimate business with the right intentions. (Does this sound like alien talk? Hire us for social media help.)
You're great at what you do—but probably not at social media. Here's why you need a specialist
Social media is a bit of everything. The hats a social specialist might wear in a single day include copywriter, programmer, graphic designer, ad manager, and customer service rep wrapped into one. You also have to keep up with constant changes to all of the above. So, if you have another profession, you (or your staff members) cannot keep up with your regular work and do social media as well.
Social media for your business isn't as easy as sharing a funny YouTube video on your own timeline with a caption that makes dozens of your friends LOL. Yeah, you probably already knew that—but social media management also requires skills beyond being friendly and professional. Your social media hire also needs technical skills including how best to track leads and results by utilizing Facebook Ads Manager, Custom Audiences, and your Facebook Pixel. They'll need familiarity with the backend of Facebook for Developers, an understanding of how to run an ad that gets results while following the many rules social media platforms set forth, the ability to create tasteful imagery that grabs attention and meets Facebook's now-strict guidelines, and much more.
Feeling overwhelmed by that list? In case we haven't made it clear, great social media for businesses requires a team of professionals who know how to navigate the technically difficult waters of social media. That way, when problems arise—and they will—you'll have a knowledgeable team ready to help.
A good social strategy shouldn't leave you out of the loop. But realistically, you'll need to put in some work too.
Now that we've explained the importance of putting your social presence in the hands of a pro, it's time to discuss how you fit into the equation. A successful partnership between a digital media agency and their client involves a lot of communication. If an agency promises you true growth and conversions without any effort on your part, just say no—it's definitely a scam.
Ever heard of the 80/20 rule? In a nutshell, your feeds should consist of items that don't come across as being promotional 80% of the time. The other 20% is making people want to buy whatever it is that you sell. (No one likes a braggart, particularly when they're scrolling Facebook.) Getting to that 80% means you've got to keep your social team appraised of all the sweet stuff happening with the real people in your business. That's what your audience loves to hear about after all.
In my 5+ years of experience running social media accounts, I can say with full confidence that the businesses who put in the time required to share "real" stuff and fun photos with their social media team get the most return.
Anytime you have something cool or fun happening in your business, snap a few photos or shoot a quick cell phone video and send it on over to your social media pro. For example, if you have a birthday celebration (people love to see behind the scenes or BTS in social media speak), you have a new product sneak peek that you want to tease, you want to show what a day in the life looks like, or you have a customer testimonial you want to feature, send it over to your pro who can help bring the content to life. (Can't think of what else might be worthy of capturing? We give our clients a list of general and seasonal ideas to help them out!)
Your social media pro can use your visual content for campaigns that combine strategic ads, video, and clever content utilizing tools like giveaways, question and answer Instagram stories, cross-promoting with other brands, and more. If you share plans ahead of an actual happening, they can also help you use Facebook LIVE.
Want some ideas? There are plenty of thoughtful ways to use social media to retain and grow your customer base—all by simply being yourself. Contact us to learn about the ways we can help social media work for you and your business.
More posts by Katie Murray »