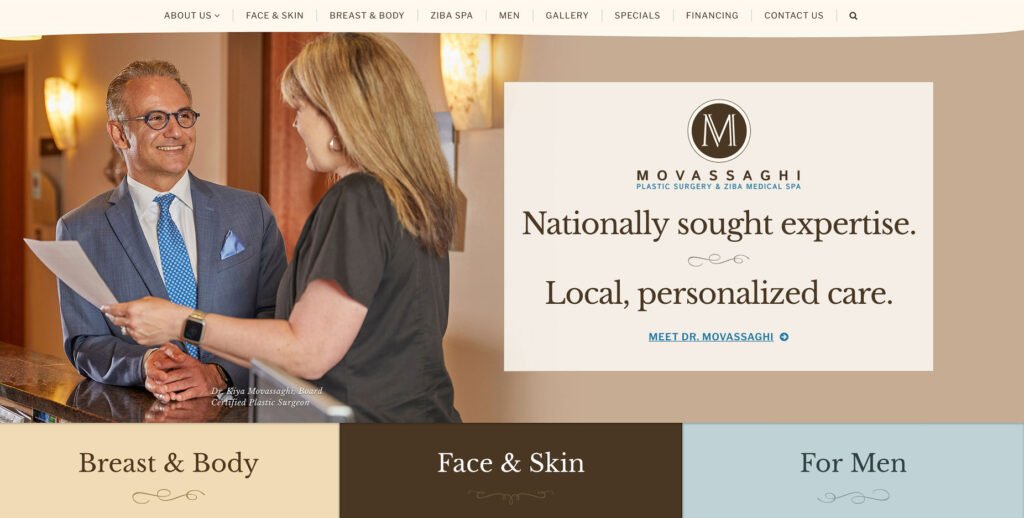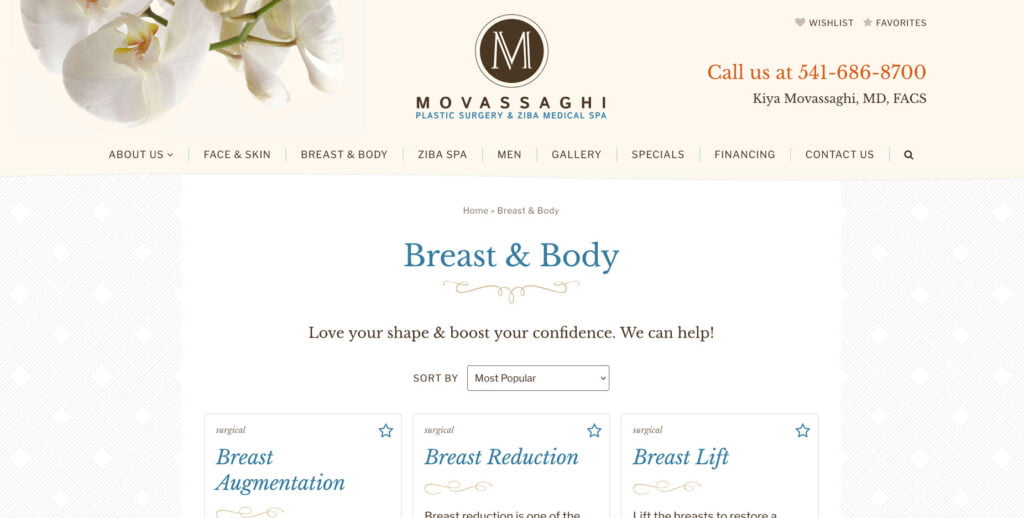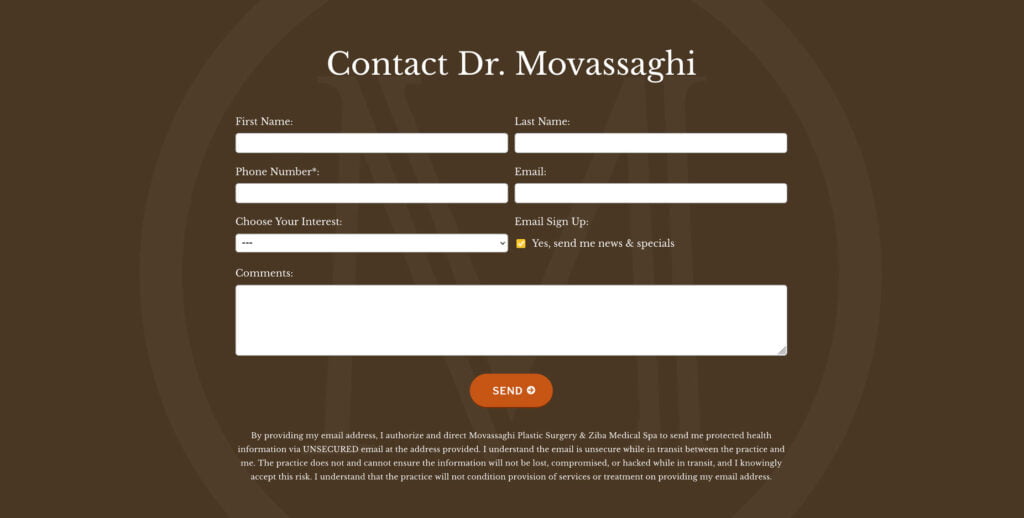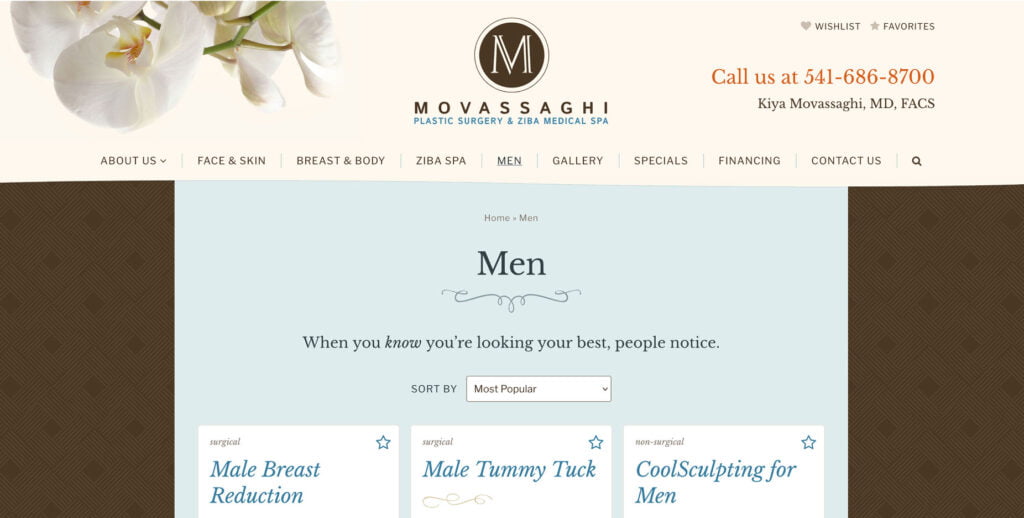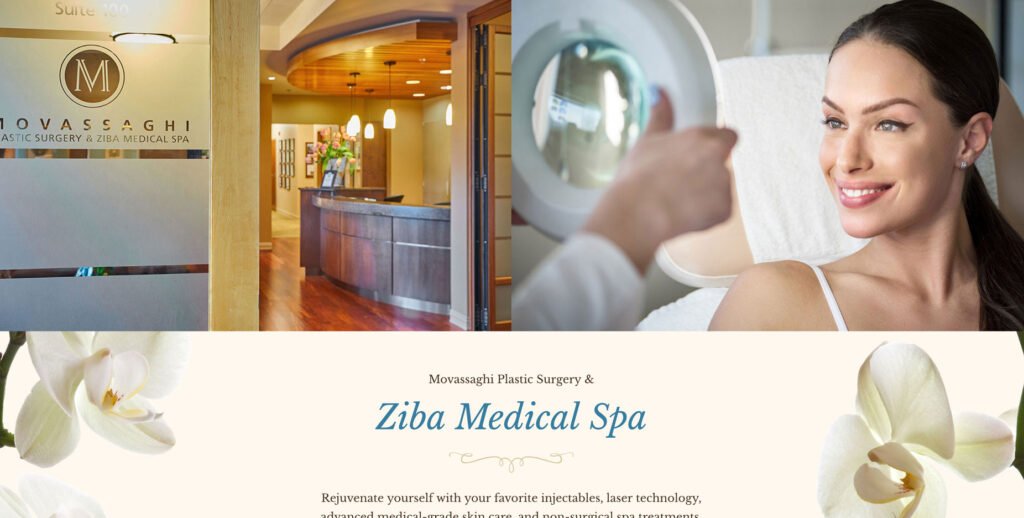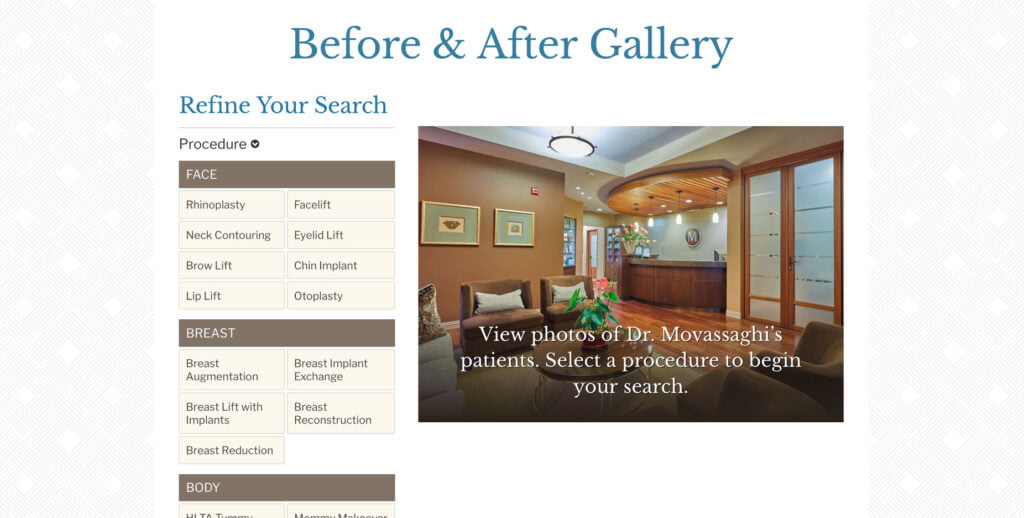 Visit: drmovassaghi.com »
Why we're proud of this work
Dr. Movassaghi hired CAKE in 2006, looking for a marketing firm that would share their high standards. We have developed websites at intervals for them since that time, and also began providing SEO services for the practice starting in 2012.
Dr. Movassaghi is a prominent plastic surgeon who has helped advance the field of aesthetic medicine. He is a leader in regional and national plastic surgery organizations, and actively educates other surgeons.
A light touch—and zero models
In light of the doctor's prominence in the community and the practice's superior reputation, we use a more reserved and formal tone in our marketing work for the practice. One important (and fairly unusual) differentiator is that we use no stock models in their designs.
By using a light touch to convey excellence, we communicate the practice's high ethical standards and true patient focus. People looking for aesthetic medicine in the Eugene, Oregon market know they can receive treatment from a notable plastic surgeon right in their hometown.