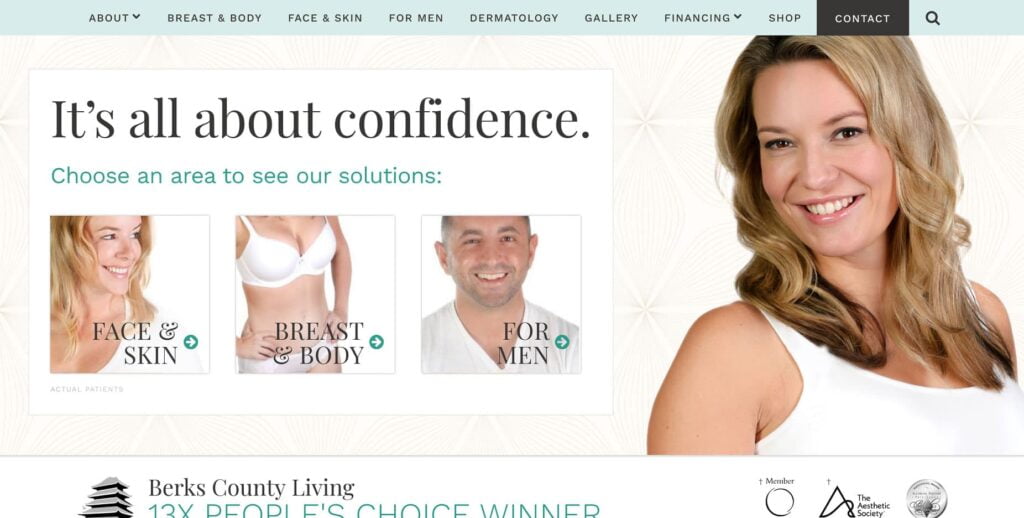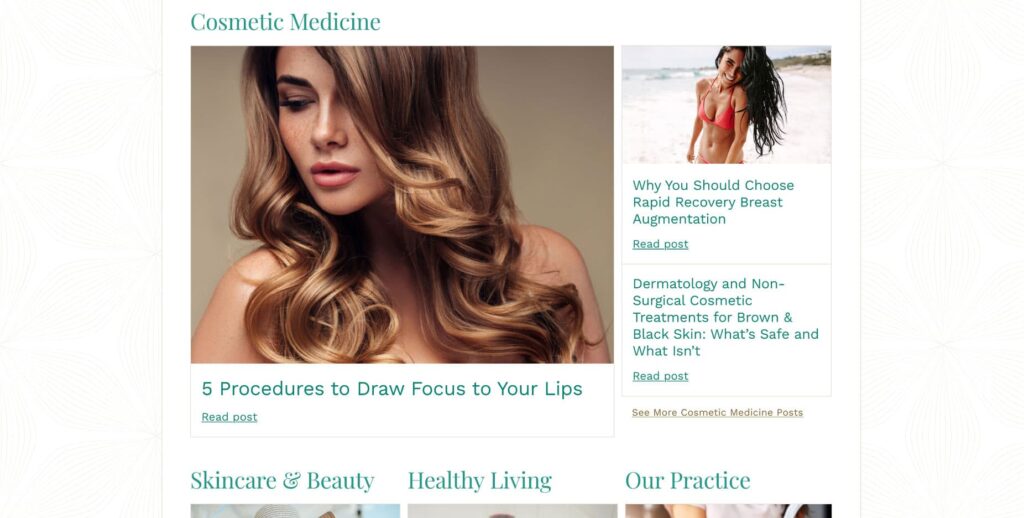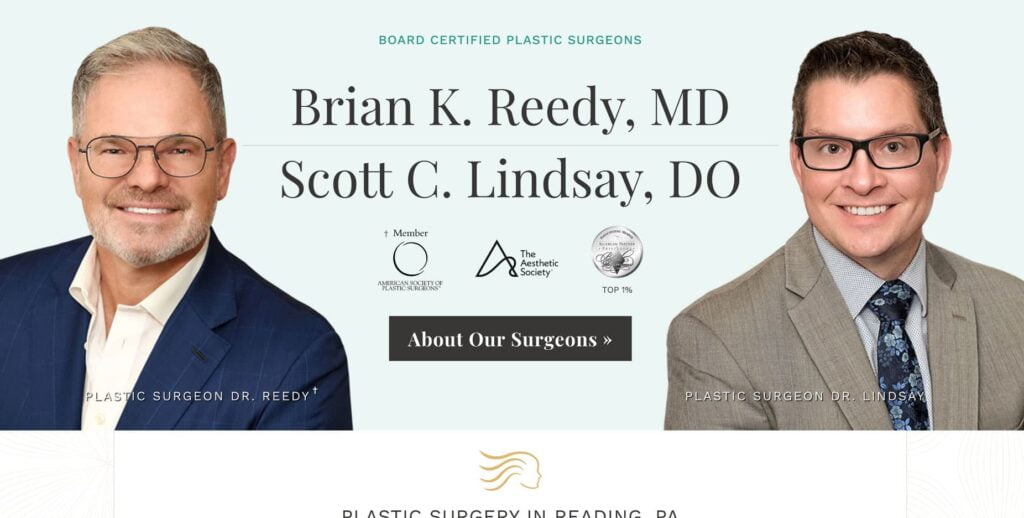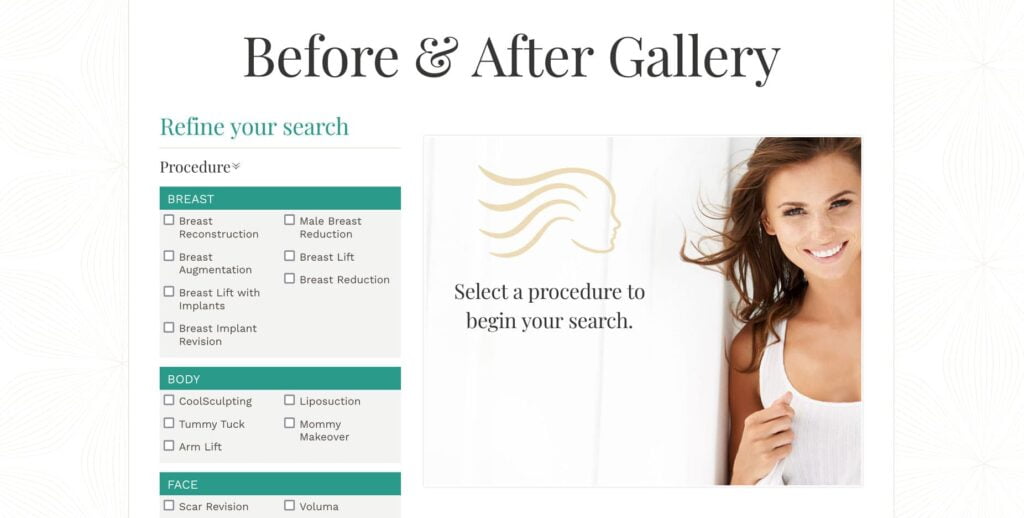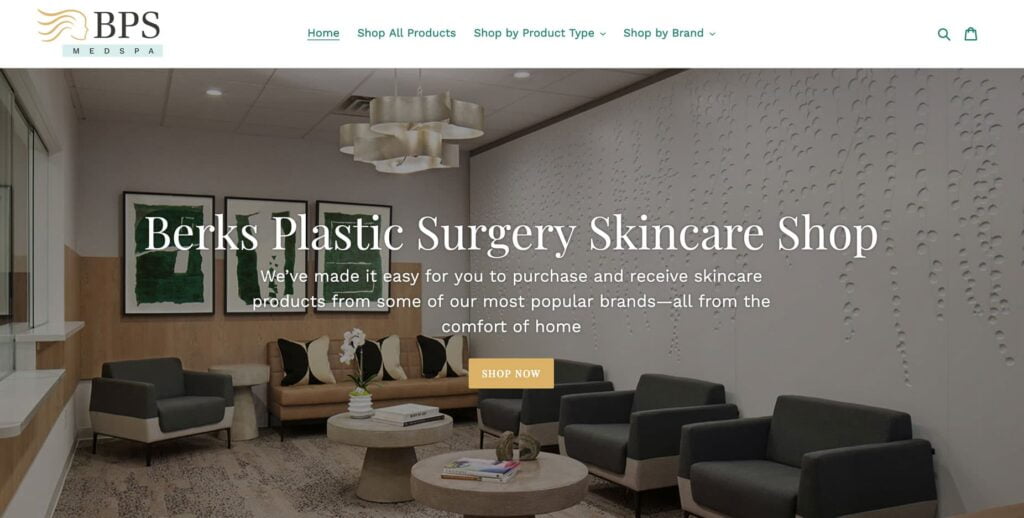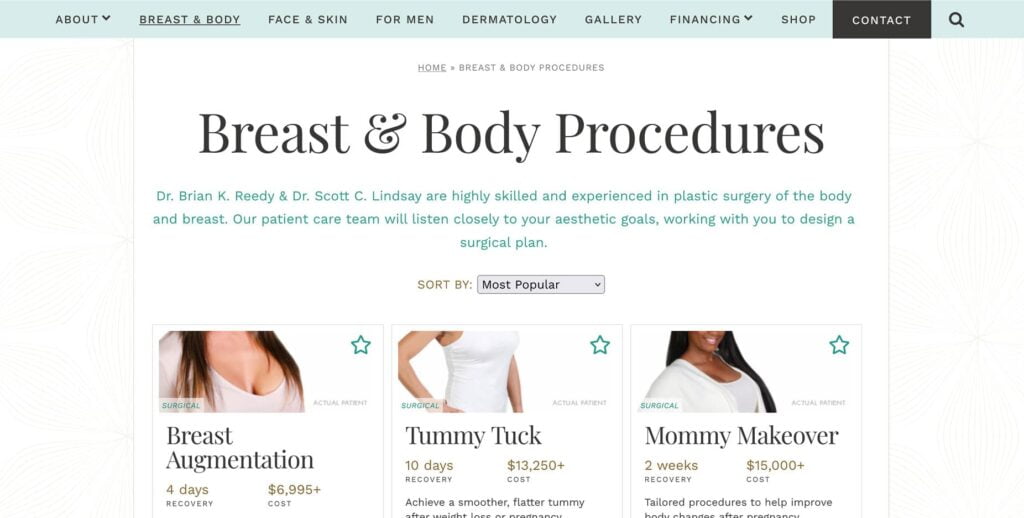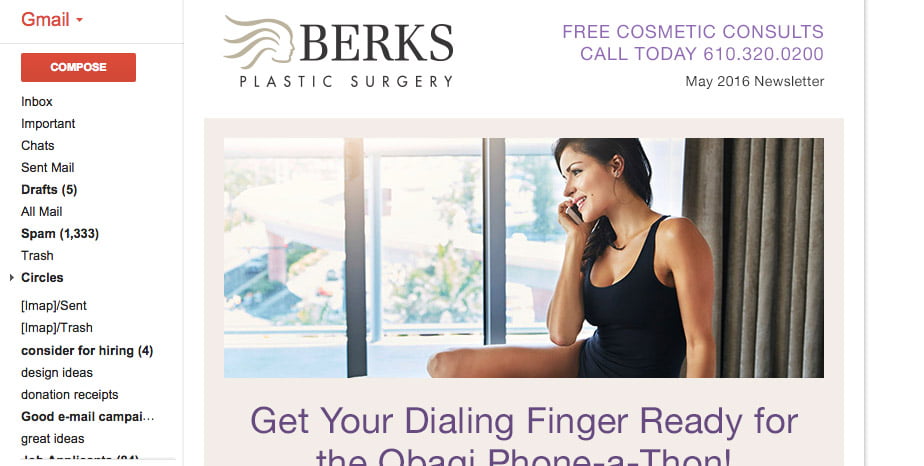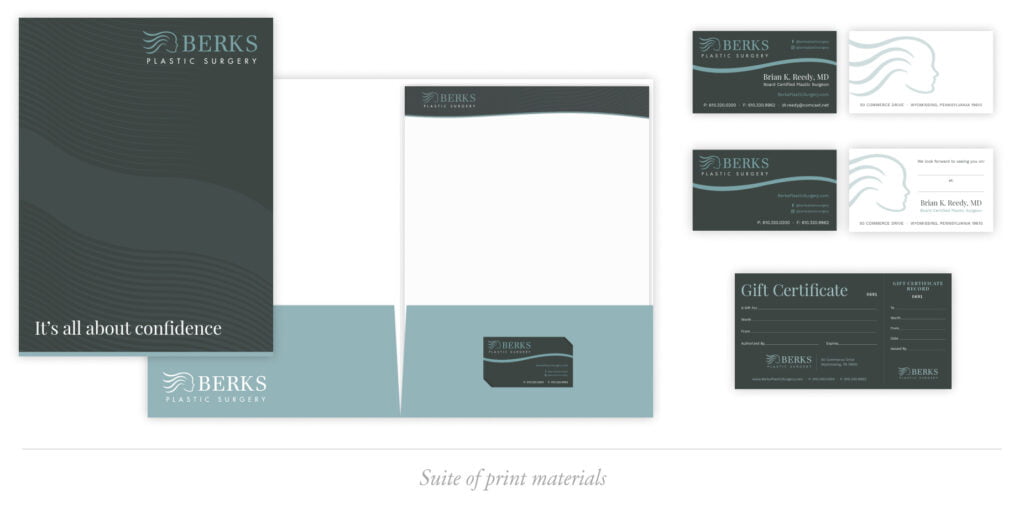 Visit: berksplasticsurgery.com »
Why We're Proud of This Work
Berks Plastic Surgery joined the CAKE family in 2012. In addition to wanting an improved website, the practice needed help ranking in a complex market area that includes many small cities. We dove in and have found creative ways to get attention across the wide-ranging area from which they draw patients.
In Spring 2016, we launched a second website for Berks, updating the design to be fresher and more user-friendly. There is also new emphasis on procedures for men, a great area for potential growth for the practice. The new site increased conversion rates so much that the redesigned site has quickly paid for itself.
Having enjoyed so much success with CAKE's website & SEO work, the practice also chose CAKE to design a full suite of print materials. We relished the opportunity to design each and every item they might use to communicate with patients, right on down to custom sticky notes. In addition, we designed an effective billboard for the practice to promote SculpSure.
We love helping Dr. Reedy and his staff impress all of their patients with the right look and messaging!