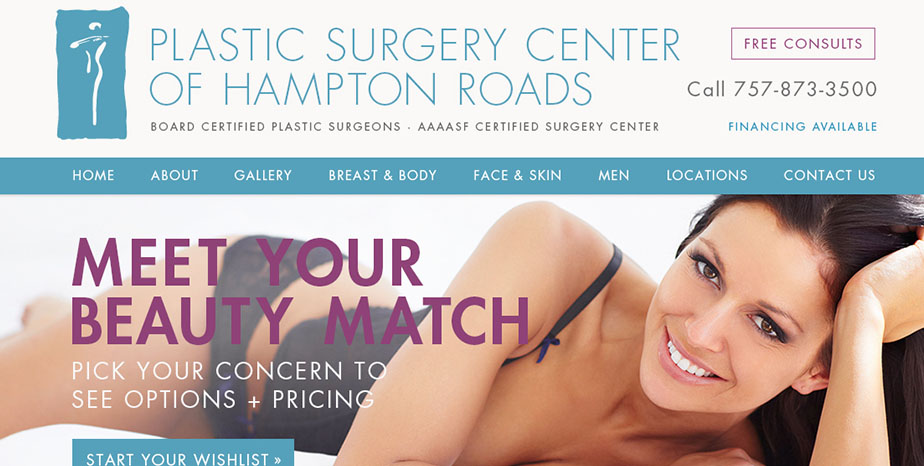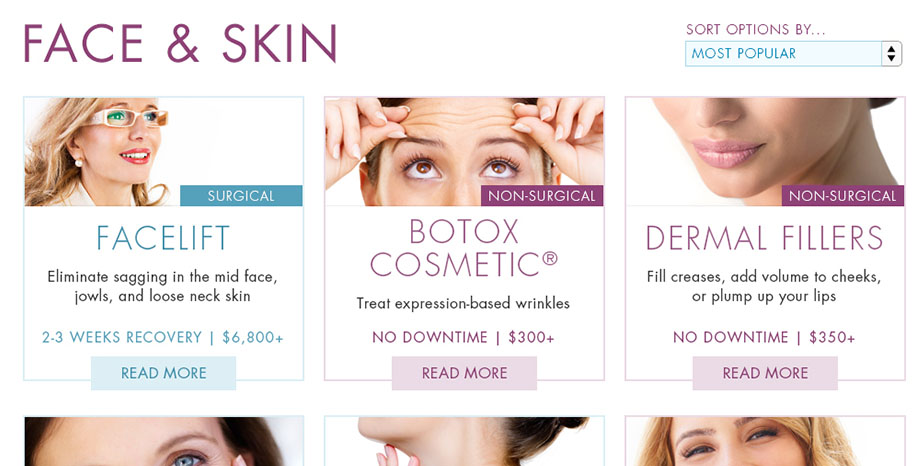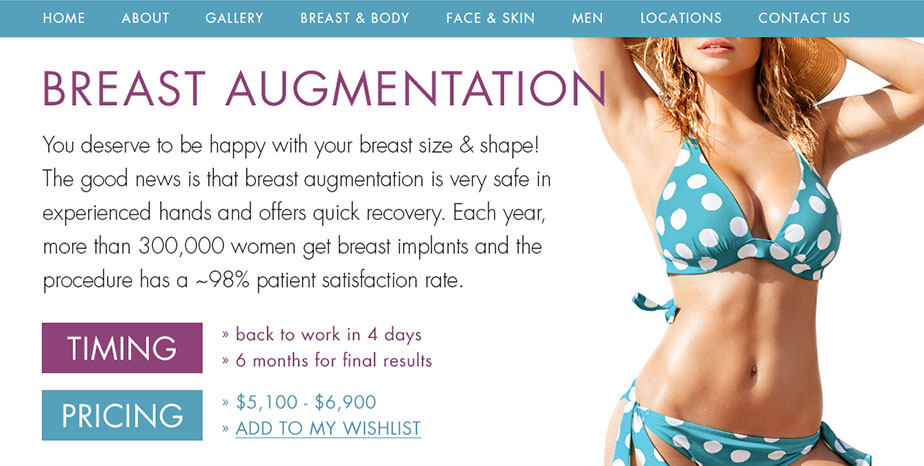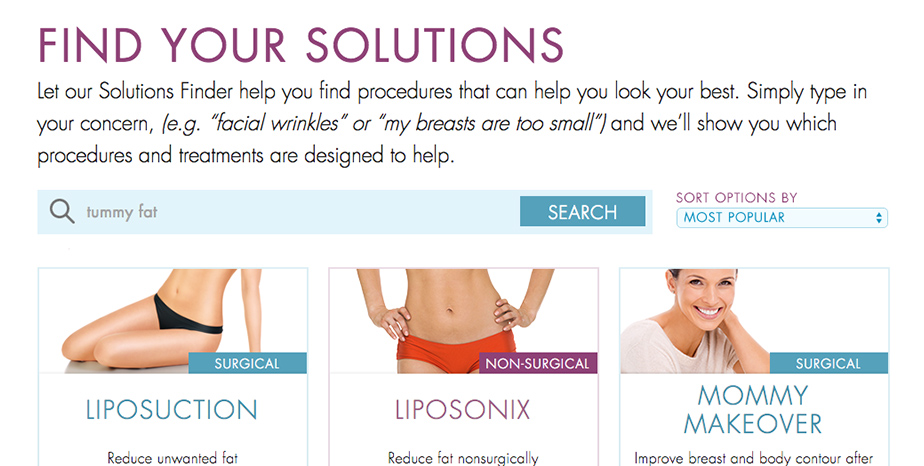 Visit:

pschr.com

»
Why We're Proud of This Work
CAKE designed the Plastic Surgery Center of Hampton Roads very first website back in 2000, which included a fun tagline they've used in advertising since that time. We have continued to create websites for them at intervals ever since. PSCHR also moved to CAKE for SEO services in 2015, having seen their rankings decline due to their previous SEO firm's low quality work. Knowing the inferior past work included many poor inbound links that would drag down their site in the SERPs, CAKE started an intensive link removal process. We are also working to build new and strong community based connections to their site, and the practice is gradually recovering their rankings.
A new area for growth: male plastic surgery services
To help this well-established practice find areas for growth, we recommend increasing their marketing efforts directed at men. Men have historically been a much smaller percentage of patients, yet it is certain their numbers will keep growing. We wanted PSCHR to be ahead of the curve in having content designed especially for men. They loved the idea, and we've designed a portion of their new website that will speak just to men, focusing on their specific cosmetic concerns.
Development of a concern-focused search engine
Because potential patients love to learn but don't always know what procedures might help them, we designed an in-site search for PSCHR's new website that takes a user's concern (ie: "my eyes look tired" or "I have stubborn fat on my hips") and returns a list of procedures that can help address that concern.