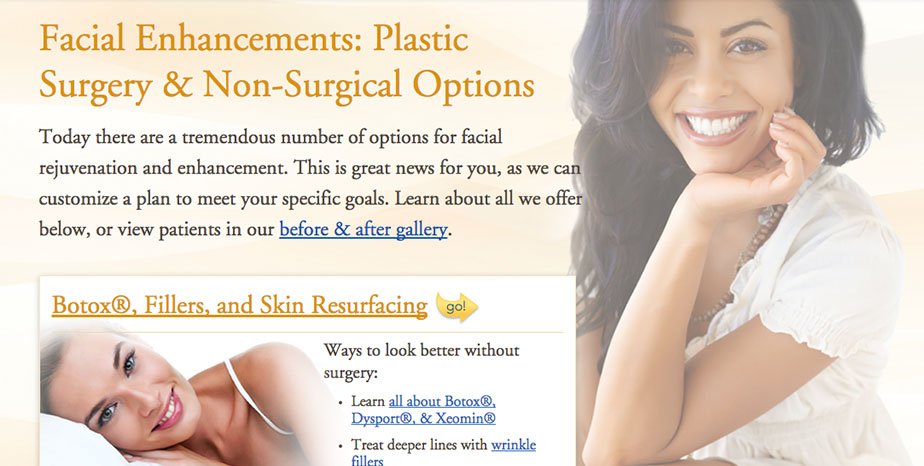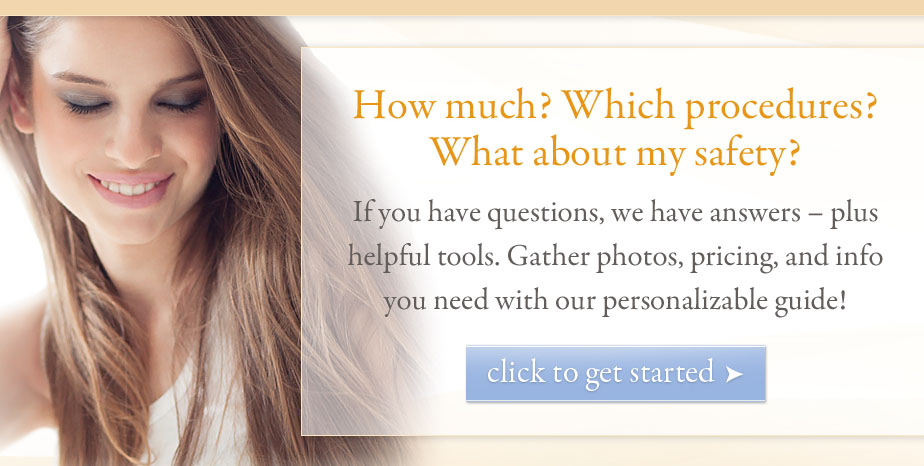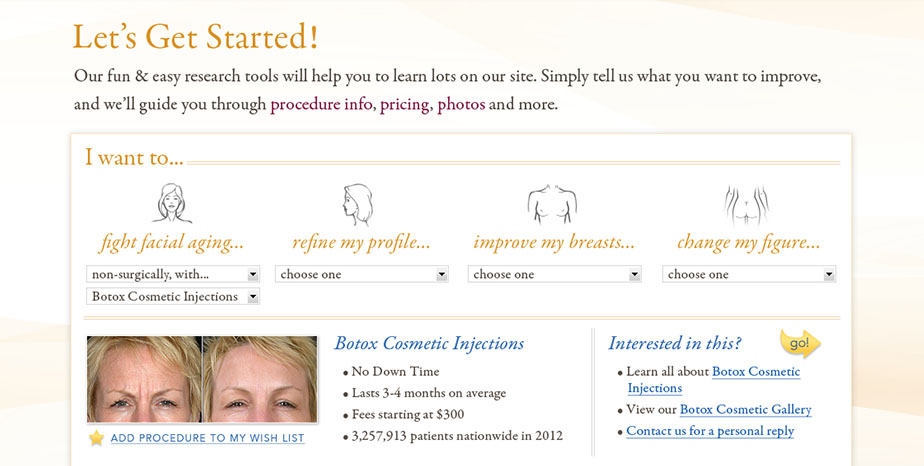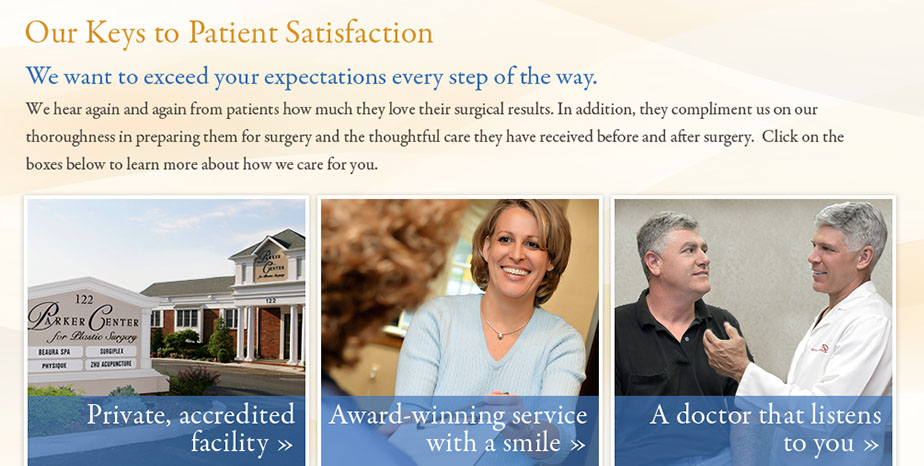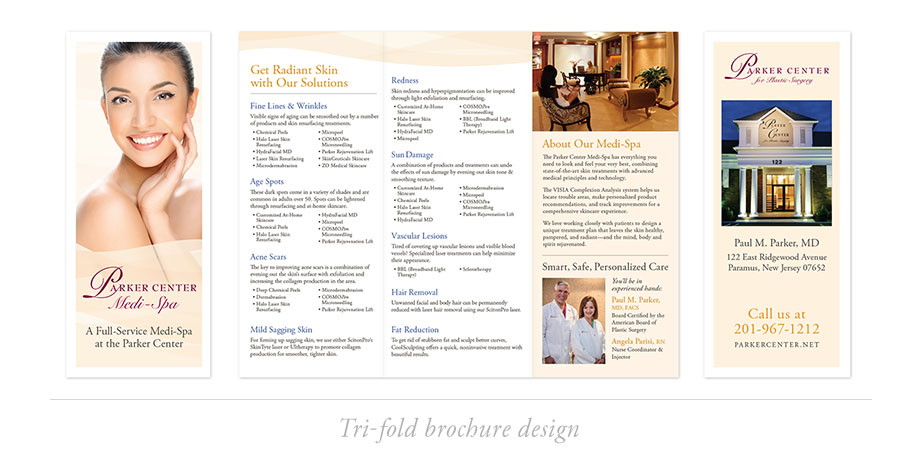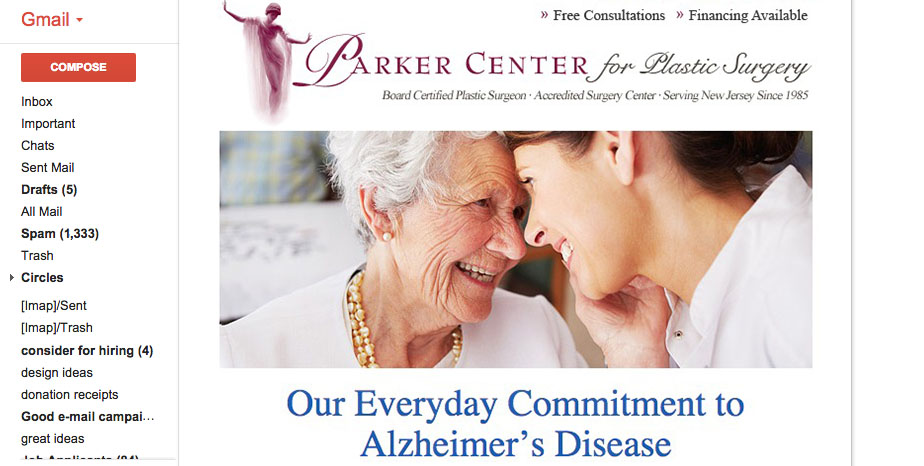 Visit: parkercenter.net »
Why we're proud of this work
We've had the pleasure of working with Dr. Parker since 1999, creating the very first website for the practice he was a part of at the time. Having rebranded as the Parker Center for Plastic Surgery, he came back to CAKE in 2004 for a new website. We've been working together continuously ever since.
In 2014, the Parker Center asked CAKE to also take over the practice's search marketing, e-mail, and social media. We've helped them recover their search rankings (which they'd lost due to poor link building choices on the part of their past provider) and blog more effectively with posts that match questions real people have about cosmetic procedures.
A commitment to great content has long term benefits
Something that we love about the Parker Center is their continued commitment to having great site content. Since 2004, we have been helping the practice add top-notch information to their website, and today it is practically an encyclopedia of aesthetic medicine. And it's not just words: Parker Center illustrations have been both enjoyed by patients researching options and referenced by medical sites.
Innovative tools & resources engage users
For Dr. Parker's website, we developed a Wishlist. Patients can easily add treatments to their own wishlist (no sign-in required) and see both total costs and approximate monthly payments with financing. People can add to their Wishlist directly from procedure pages or select options from a quick interface that sums up the key info about each procedure. Patients can even send their Wishlist to themselves or the practice as a starting point for discussion.
If you're checking out the Parker Center site, be sure to visit the gallery, which includes thousands of patient photos. We programmed an interface for sorting the photos in ways that help patients find people like themselves using various parameters, many of which are procedure specific. People can mark their favorites and send those along to the practice too!