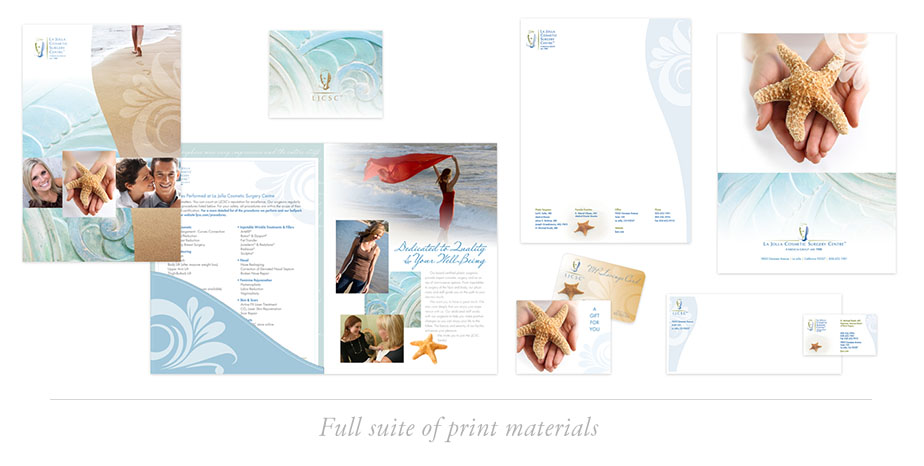 Visit: ljcsc.com »
Why we're proud of this work
La Jolla Cosmetic Surgery Centre was CAKE's very first client. This award-winning, multi-doctor practice serves the greater San Diego area. A true leader in the field of cosmetic medicine, they were one of the first medical practices to solely offer cosmetic medicine. They revolutionized the field with new approaches to caring for aesthetic patients, from developing software that changed patient relationship management, to pioneering the now-popular living room style waiting room.
One of the first plastic surgery websites ever, on up through today
Having designed LJCSC's first site in 1997, CAKE has continued to build new sites for the practice at intervals ever since. Sharing the innovative spirit of the practice, we have devised and developed a number of first-of-their-kind tools for their site, including the first sortable practice before & after photo gallery, a recovery calculator, and more. CAKE also conceived of and designed their much-loved GLAMipedia, which contains all the key information a patient might need in one place.
Leaving the Dark Side of SEO
CAKE began providing SEO services for LJCSC in 2011, knowing their past SEO firm had been on a high risk path towards penalties. We immediately turned LJCSC away from spammy link building, feeling that changes in Google were soon coming with advances in search algorithms. CAKE continues to help them dominate in a very competitive search market.
Designs that patients can hold in their hands
Last but not least, we have also provided print design for the practice since 2013. We're proud to say that their conversion rates from consultation to surgery increased as soon as the new CAKE-designed printed materials started being put into patient hands.
A special footnote:
Aimee is related to LJCSC's founders, and they helped her to become interested in conversion rates back in the early 1990's. She even hand-compiled conversion rate statistics for the practice during her high school years—work which was eventually done by their ground-breaking software.