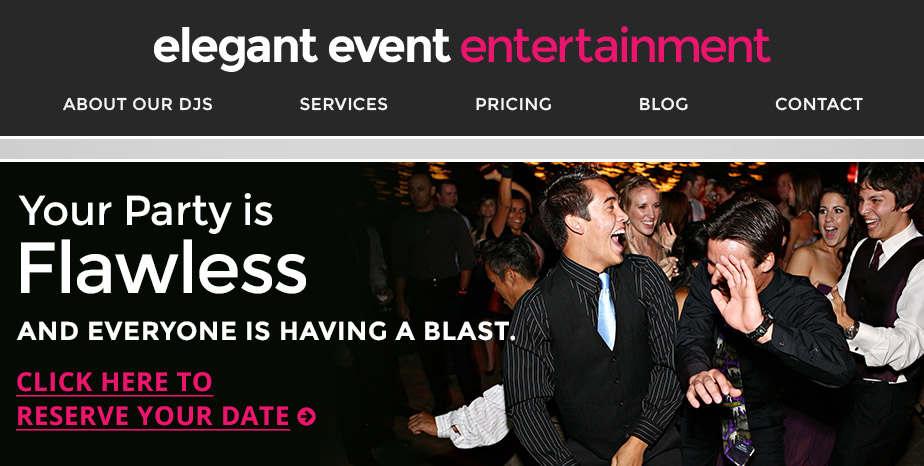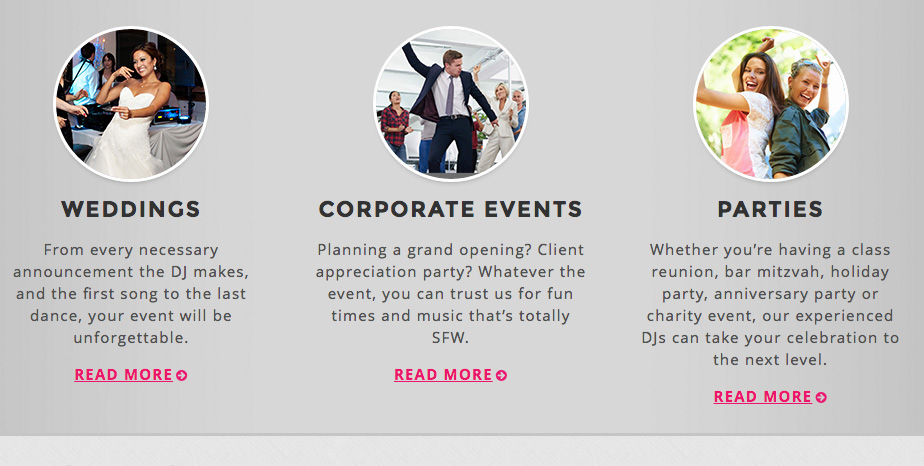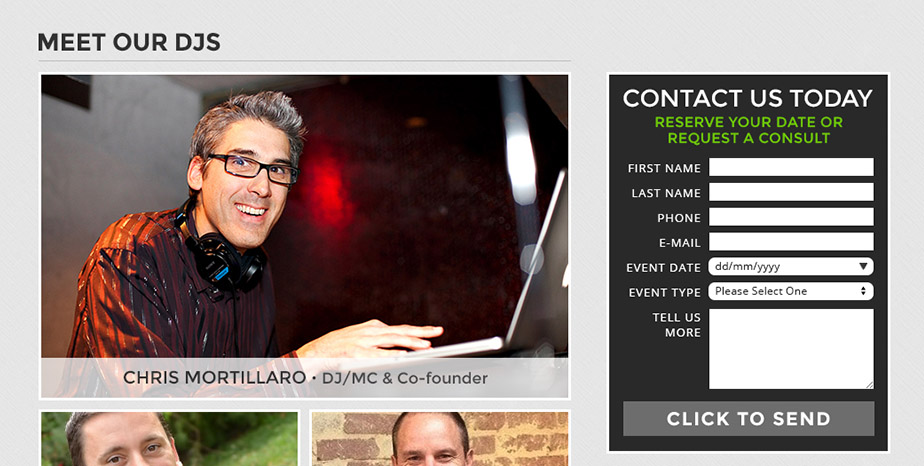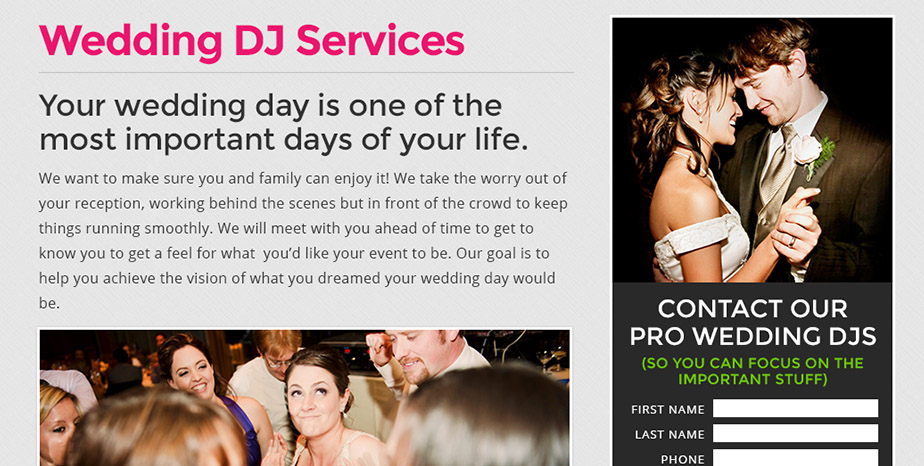 Why We're Proud of This Work
Elegant Event Entertainment first engaged our SEO director and co-owner, Clark Mackey, for SEO consulting back in 2008. Since then, Clark has continued to guide them, helping them succeed in relevant searches and gain more wedding DJ leads in unexpected ways.
One of the methods involved mapping out the decisions brides make about their weddings before they choose a DJ. Clark devised a blogging strategy where they wrote about other wedding service providers from their perspective as a peer, whenever that other service provider was routinely chosen early in the bride's decision making cycle. This blogging strategy resulted in two big wins: 1) The other wedding vendors and venues noticed, and liked the mentions; 2) The DJ's ranked for searches for the other vendors, thus capturing brides' interest much earlier in the decision making cycle.
Their sterling reputation has also been a big part of their success in a competitive market. These DJs are consummate professionals, not only providing great music and commentary, but also acting as the glue that holds a great party together, working to make the host's life easy.
In 2015 they reinvested in their online presence with a new website design by CAKE. The new site is far more mobile-friendly and puts greater emphasis on their corporate event and party services.