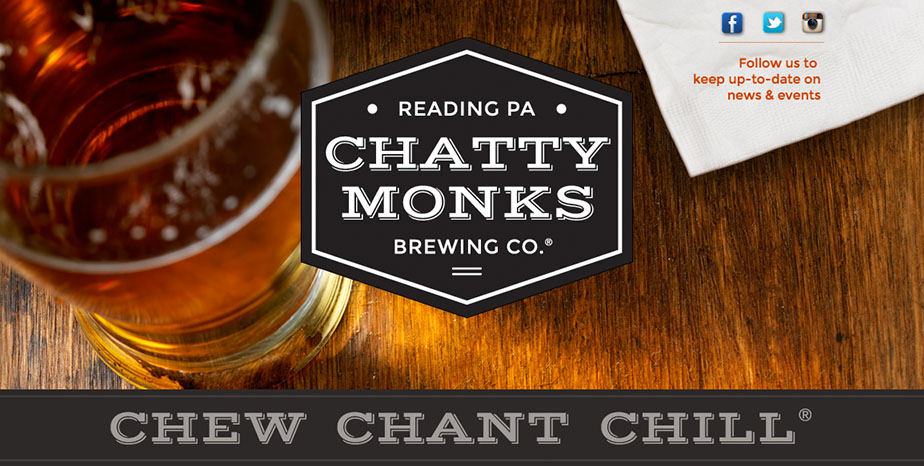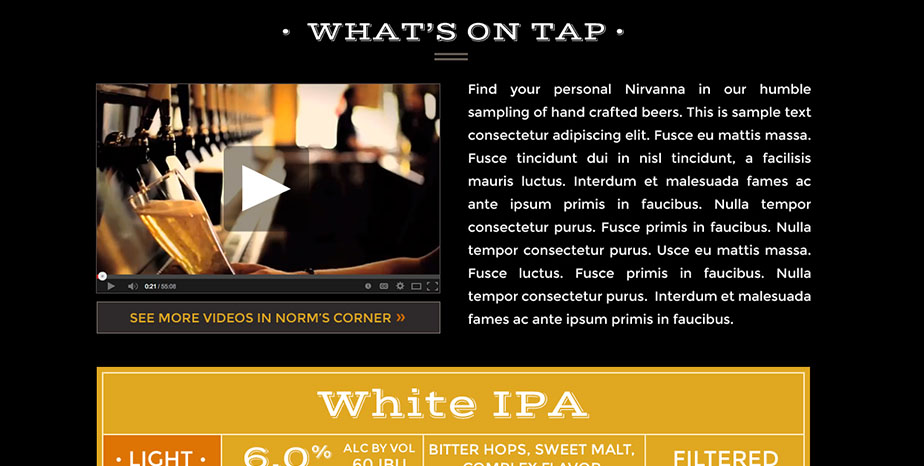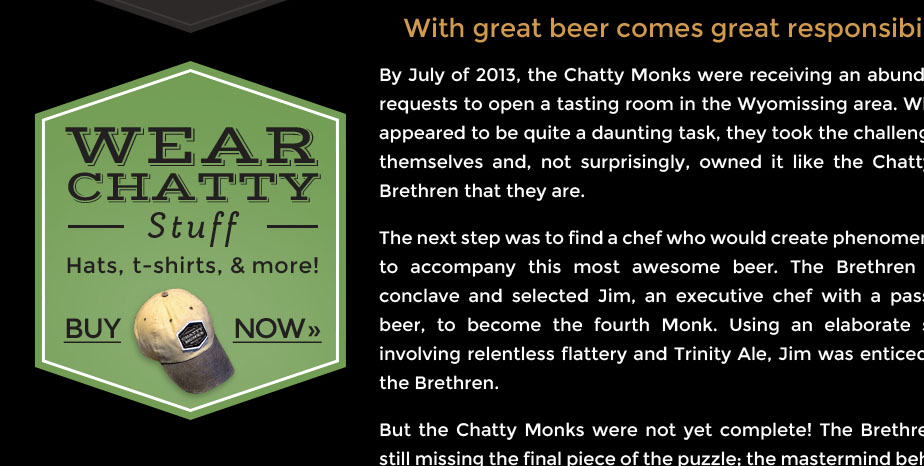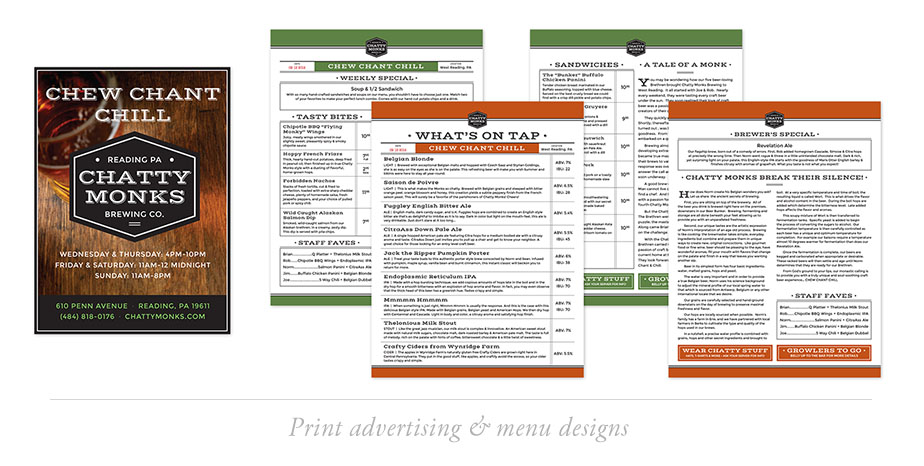 Visit: chattymonks.com »
Why We're Proud of This Work
Chatty Monks came to CAKE in 2014, asking us to take their microbrewery's cool identity idea and flesh it out, bringing them to life on the web and in print. We loved the Chatty Monks vision, and helped them start small with fun marketing that could easily grow with the brewery. We efficiently created their website and print ads, making sure everything was designed for easy, low cost updates and expansion.
CAKE also designed their in-house printed food & drink menus, and we provide the Chatty Monks with bursts of search marketing, content, and promotional work on request.
A brewery website with style & custom features
Chatty Monks' brewmaster, Norm, loves making videos about the Monks' latest brews on his phone. CAKE programmed their site so that, with the touch of a few buttons, Norm can upload his latest videos to display instantly on both YouTube and the Chatty Monks website. The staff adds the latest specialty brews to the site through entry in easy custom fields that will display each beer's properties in a cool brew card design. Of course they also keep their tasty food menu up to the minute!
Speaking of menus…
The CAKE team includes many avid foodies, and we were delighted to have the opportunity to design menus for Chatty Monks. Our design captures their fun vintage style and spirit while cleverly promoting their menu items. We loved getting a chance to dive into the psychology of menus while drooling over descriptions of their beer-friendly food offerings and unique brews.